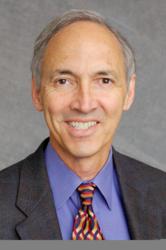 Greening existing buildings is the real future of the green building movement.
Tucson, Ariz. (PRWEB) May 21, 2012
Yudelson Associates' founder and CEO, noted green building expert and sustainability consultant Jerry Yudelson provided a key chapter analyzing the business case for greening existing buildings in Building Design & Construction magazine's 2012 Green Building White Paper, "High-Performance Reconstructed Buildings: The 99% Solution." Yudelson's contribution can be found online.
Editorial Director Robert Cassidy said, "For this White Paper, we assigned our Contributing Editor Jerry Yudelson to research, analyze and present the business case for greening existing buildings because of his long experience in developing and chronicling the business of green building." Building Design+Construction is a leading trade journal for Building Teams in the United States and Canada and a prominent voice for sustainable design. The magazine's annual White Papers, published since 2003, highlight pressing issues facing the green building industry.
Yudelson is the author of 12 previous books on green building, green homes, sustainable design and water conservation. His articles have appeared in the past three White Papers for the magazine and in many other issues over the past decade. He is the author of Greening Existing Buildings, the leading resource for using the LEED for Existing Buildings Operations & Maintenance (LEED EBOM) green building rating system.
He says, "The issue of improving the energy and water performance of existing buildings has moved to the forefront since 2010, with existing building certifications outnumbering new building LEED ratings for the first time in 2011. Greening existing buildings is the real future of the green building movement."
In his essay, Yudelson showcases five projects in Portland, Oregon, which show how the business case varies depending on the key issues for each type of building owner: public sector, nonprofit and private sector. He believes that these case studies are representative of issues facing building owners and green building advocates across the country.
Yudelson comments, "If we are serious about cutting our carbon emissions, we have to deal with existing buildings, which globally account for the vast majority of emissions of greenhouse gases related to the built environment. In my article, I show how to understand and effectively present the green business case to building owners."
About Yudelson Associates
Yudelson Associates is a leading international firm in sustainability consulting, designing with water and green building certification. The founder, Jerry Yudelson, a LEED Fellow, is widely acknowledged as one of the nation's leading green building and sustainability consultants and is an internationally recognized keynote speaker. In 2011, Wired magazine dubbed him the "Godfather of Green." He is the author of 12 green building books and served for two years as Research Scholar for Retail Real Estate Sustainability for the International Council of Shopping Centers, a 70,000-member international trade organization. Yudelson is a frequent green building speaker at industry and professional conferences and chaired the country's largest annual show, Greenbuild, for six years through 2009.
For more information please contact Jerry Yudelson, 520-243-0996, or jerry(at)greenbuildconsult(dot)com.