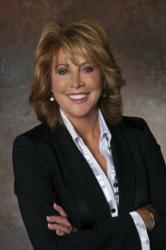 Dallas, TX (PRWEB) May 17, 2012
Basketball Hall of Famer, Nancy Lieberman has been named by both ESPN and Sports Illustrated as one of the top 40 female athletes over the last 40 years. ESPN is counting down its top 40 list once per weekday through June 22 in honor of Title IX's 40th anniversary. Lieberman has been unveiled as the 29th female athlete in ESPN's countdown.
In addition, Sports Illustrated also ranked its top 40 female athletes since Title IX in its May 7 issue, ranking Lieberman No. 32. Twelve women's basketball players were included on SI's list.
Lieberman is considered a pioneer in the sport of basketball, a point guard who brought a dynamic new dimension to the women's game. Her skill level was greater than most of her female competitors, blessed with superb ball handling, sharp passing and a knack for rebounding as well. Lieberman's skills were so advanced, she blended in seamlessly in men's pickup games on the streets of New York City growing up.
The Nancy Lieberman Award is bestowed each year to the nation's top point guard in women's college basketball. The criteria for the award are floor leadership, play-making and ball-handling skills that personified Hall of Famer Nancy Lieberman during her career.
Nicknamed "Lady Magic," the 5-foot-10 Lieberman was named to the U.S. women's national team at the age of 17, winning the silver medal at the 1976 Summer Olympics a year later in Montreal. She went on to play at Old Dominion, becoming the first two-time winner of the Wade Trophy as the country's best player, leading the Lady Monarchs to two national championships in 1979 and 1980. Lieberman received three consecutive Kodak All-American honors, making her one of the most decorated female athletes in the United States. She finished her college career with 2,430 points (18.1 points-per-game average), 1,167 rebounds, 961 assists and 512 steals. Old Dominion had a record of 125-15 during her tenure.
Lieberman was ahead of her time, a talent that surely would have starred in the WNBA had it been in existence in the 1980's. Instead she was limited to playing in the short-lived Women's Basketball League, and is recognized as the only woman to play in a men's professional sports league (two seasons in the United States Basketball League). During Lieberman's time as a professional basketball player, she also played for the LA Lakers and Utah Jazz in the summer leagues. Lieberman did play for the Phoenix Mercury in the WNBA's inaugural season of 1997 at the age of 39. She returned to play one game with the Detroit Shock at the age of 50 in 2008.
Since her playing days, Lieberman has stayed involved in the game. She served as coach and GM of the Detroit Shock and is currently working with the Texas Legends of the NBA Development League, acting as assistant GM and also recently as head coach.
Lieberman was enshrined into the Naismith Memorial Basketball Hall of Fame in 1996 and the Women's Basketball Hall of Fame in 1999. She remains active in philanthropy through the Nancy Lieberman Foundation, hosting basketball clinics and camps for girls and boys in Dallas, Detroit and Phoenix, while also assisting in building "DreamCourts" across the country to provide a safe place for children to play.
Title IX came into existence in June, 1972, when President Richard Nixon signed a new statute calling for equal opportunities in higher education for women. The landmark legislation opened up the door for young women to enjoy the same experiences in sports as young men. According to a report provided by the Women's Sports Foundation, 294,015 girls competed in high school sports four decades ago. That number has ballooned to 3,173,549 last year and is growing.
About Nancy Lieberman:
Lieberman's impact on the sport of women's basketball is immeasurable, and her passion for the game of basketball is recognized by way of a countless number of accomplishments. Her quest for excellence is brilliantly diversified as a Hall of Famer, two-time Olympian, three-time All-American, WNBA coach & GM, NBA D-League coach & Asst. GM, acclaimed broadcaster, motivational speaker, and esteemed writer. Nancy Lieberman represents the epitome of triumph and serves as a true pioneer for women in sports. More information about Nancy Lieberman can be found at http://www.NancyLieberman.com.