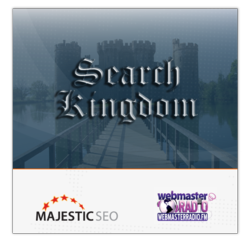 Fort Lauderdale FL, (PRWEB) May 17, 2012
WebmasterRadio.FM presents a new monthly radio series that explores the world of search marketing by providing in depth analysis inside the important industry headlines and interviews with the most important industry thought leaders.
When you really want to dig into the search issues of the day, show host Dixon Jones says he plans to get searches to the core, interviewing in depth the most knowledgeable people and asking them the challenging questions.
"I want the show to be a bit like BBC's Hardtalk," Said Jones. " I will spend some of the show looking at technology surrounding search and of course, some of the show on SEO topics of the day."
Dixon welcomes SEO Product Marketing Manager Steve Lock on the Live premiere episode to discuss the latest on the Google Penguin Updates, the new Majestic SEO tool set of link metrics called Flow Metrics plus how AnalyticsSEO will be using those new metrics.
Listeners are able to interact with their questions and comments to the host and guests for each interview, as well as all live WebmasterRadio.FM programming, by:
Becoming a member of the WebmasterRadio.FM Facebook page at http://www.facebook.com/webmasterradio
Log in to our live 24-hour real-time chatroom monitored by our show hosts at http://www.webmasterradio.fm/chat.html
"Search Kingdom" airs every Thursday at 12pm Eastern / 9am Pacific on http://www.WebmasterRadio.FM. Episodes are archived on WebmasterRadio.FM, as well as on iTunes, Stitcher and other premier podcast portals.
About WebmasterRadio.FM
WebmasterRadio.FM lifts the "veiled curtain" of the Internet, bringing the business community together through an interactive radio network. Its listeners are a global group, comprised of everyone from corporate executives and decision makers to small and mid-sized businesses and individual entrepreneurs. WebmasterRadio.FM's stellar line-up of radio programming includes; "Market Edge" with Digital Influence Group Chairman Glenn Engler , "Purse Strings" with Carmichael Lynch Spong senior principal Maria Reitan and the "CyberLaw and Business Report with Internet Law Center Founder Bennet Kelley. To tune into WebmasterRadio.FM's live content or check out the show lineup, please visit http://www.WebmasterRadio.FM.
Media Contact:
Brandy Shapiro-Babin
954-309-5578