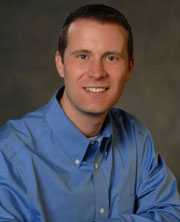 TransitPro Logistics is pleased to partner with Navman Wireless, a true leader in fleet management technology
Glenview, IL (PRWEB) May 17, 2012
Fleet management technology provider Navman Wireless today announced a partnership with TransitPro Logistics to provide the first fully integrated fleet tracking and Medicaid billing solution for school transportation departments. The partnership automates all aspects of the data gathering and billing process, including documentation of pupil pickup and drop-off, eliminating complex and time-consuming manual assembly while also maximizing reimbursements.
The joint solution allows bus drivers to record pupil pickup and drop-off information in real time with a tap on a Navman Wireless terminal installed in the vehicle. That data is automatically transmitted to Navman Wireless' OnlineAVL2 software and then processed through TransitPro's solution, which completes all administrative processes associated with applying for Medicaid reimbursement including confirmation of each pupil's Medicaid and special needs transportation eligibility.
"Combining our fleet tracking solution with TransitPro's technology streamlines the entire Medicaid reimbursement filing process, from creating a verifiable record of each pupil's transportation to and from school for each day to preparing the necessary documents," said Renaat Ver Eecke, Vice President and General Manager at Navman Wireless North America. "We expect this new solution, created by a team of transportation logistics experts and school administrators, to help schools significantly increase their reimbursement rates."
"TransitPro Logistics is pleased to partner with Navman Wireless, a true leader in fleet management technology," stated Todd Zoellick, president at TransitPro Logistics. "Our partnership allows us to provide an even deeper level of service to our clients, particularly relating to Medicaid reimbursement and performance monitoring, by utilizing TransitPro Logistics' current technology solutions in concert with Navman Wireless technology."
About Navman Wireless
Navman Wireless is a global leader in GPS-based fleet optimization products and services, including real-time vehicle tracking and analytics delivered under the Software-as-a-Service (SaaS) model that enable companies to track, monitor and communicate with their movable and fixed equipment assets. The company's technology currently monitors more than 150,000 vehicles owned by over 14,000 organizations worldwide, making Navman Wireless one of the world's largest fleet management providers with coverage on five continents. Navman Wireless is based in Glenview, IL, with facilities in the U.S., Mexico, UK, Italy, Taiwan, Ireland, Singapore, China, New Zealand and Australia. For more information, visit http://www.navmanwireless.com.
About TransitPro Logistics
TransitPro Logistics is a premiere transportation logistics organization that offers a full range of management services to ensure that school districts provide the safest, most cost-effective transportation solutions. The company partners with school districts to provide a full range of transportation services, from logistics to mass transit partnerships, cost of service analyses, and fuel emission reduction solutions. Advanced technology and targeted services help ensure the efficient management of every aspect of school transportation systems. For more information, visit http://www.transitprologistics.org
PRESS CONTACT:
Lisa Kornblatt
SSPR
847-415-9330
lkornblatt(at)sspr(dot)com