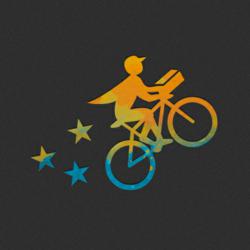 "Think of Get It Now as the largest warehouse in this city...with no warehouse at all."
San Francisco, CA (PRWEB) May 17, 2012
Postmates, a startup operating at the intersection of urban logistics and e-commerce, today announced the launch of Get It Now, available for download in the app store. Get It Now extends the existing Postmates delivery service by enabling couriers to purchase goods on behalf of customers at any retail store or merchant in the city.
By leveraging their existing network of couriers and equipping them with credit cards, Get It Now enables customers to order from their favorite local restaurants and merchants from their mobile phone. The app provides access to virtually any store in the city and businesses that do not traditionally offer delivery such as Little Star Pizza, Mission Pie, the Apple Store, Walgreens or Nordstroms.
"The most exciting part of what we've built is that we've entirely unlocked the city's local inventory," explained Bastian Lehmann, co-founder and CEO of Postmates. "Our goal is to provide an Amazon shipping experience with same day delivery, from any store in the city. Think of Get It Now as the largest warehouse in this city...with no warehouse at all."
Get It Now has been in private beta for the last eight weeks with a little over 1,000 users. In that time, the company has grown its available courier capacity to fulfill nearly 1,000 deliveries a day and is averaging over $116 in revenues per user each month.
Built on Postmate's existing urban logistics platform, Get It Now utilizes complex algorithms to determine the price of a delivery based on the required effort. Several data points contribute to the estimate including information such as time of day, optimal route, and vehicle type.
The infrastructure that powers Get It Now is already in use by a growing number of startups and local businesses in the Bay Area.
"Delivering supplies to our washers to keep up with customer demand is critical to our business," explained Travis VanderZanden, CEO of on-demand car wash startup, Cherry. "Postmates is simple, reliable and provides a seamless process from start to finish. They may make it look easy, but they're solving an extremely complex problem."
Postmates has raised just under $2 million from a handful of angel investors including Jeff Clavier (SoftTechVC), Paige Craig (BetterWorks), and Naval Ravikant (AngelList) among others.
About Postmates:
Postmates is a revolutionary same day urban logistics and delivery platform that enables individuals and businesses to ship any product within the city in under an hour. In May 2012, Postmates launched Get It Now. Get It Now extends the existing Postmates delivery service by arming couriers with credit cards to purchase goods on behalf of the user at any retail store or merchant in the city.
Postmates was co-founded by Sam Street, Sean Plaice and Bastian Lehmann in 2011 is headquartered in San Francisco with an additional office in London.
To download Get It Now, visit http://www.postmates.com/getitnow or download directly from the app store.