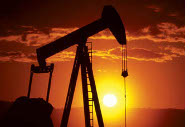 streamline the process for exchanging currencies and precious metals
Las Vegas, NV (PRWEB) May 17, 2012
Dinar Trade, the leading market-maker for the Iraqi Dinar, is the first Iraqi Dinar dealer to offer inter-bank rates for Iraq, South Korea, China, Vietnam and Afghanistan against all major currencies on its website http://www.dinartrade.com. The live-stream compares the dinar against the U.S. Dollar, British Pound Sterling, Euro and numerous other currencies. A service not offered on any other site proves, once again, Dinar Trade remains the market-leader in providing unrivaled service to its customers.
Dinar Trade specializes in the Iraqi Dinar, Vietnamese Dong, Chinese Yuan, South Korean Won and Afghanistan Afghani. Dinar Trade will soon be adding gold and silver to its line of commodities, which will include American eagle coins and Credit Suisse bullion bars, as well as many other precious metal options. According to a company source, the idea is to "streamline the process for exchanging currencies and precious metals" and providing customers with "fast, secure and honest exchanges." Dinar Trade offers its customers a "two-way market" on all of its currencies with a fast turn-around time period.
Dinar Trade proves that they are still the leading dealer in the Iraqi Dinar by bringing new and improved options to their customers on a continuous basis. The release of the "Guaranteed Reserve" program last month was an innovative program designed to allow customers to make a down payment on a set amount of currency without committing to the entire purchase for a thirty-day period. Not only does the program allow customers an option to lock-in a rate on a certain amount of currency, but also the program allows the customer to still receive the down payment amount of Iraqi Dinar after thirty days.
Dinar Trade is redefining the exotic currency exchange business and bringing unmatched services to its customers. This is only the beginning! Exciting new options are coming from Dinar Trade. Visit http://www.dinartrade.com for the latest news, live streaming rates, and exclusive exchange opportunities.
Contact:
Jenny Evans
877-770-7660
jenny(at)dinartrade(dot)com
SOURCE Dinar Trade Inc