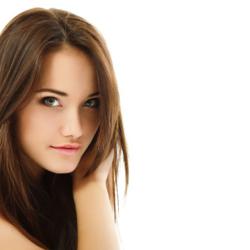 It's so important to show confidence when modelling
London, UK (PRWEB UK) 17 May 2012
Emerging from the classroom fresh faced and bright eyed, ready to take the teenage modelling world by storm, La Mode see their fair share of model mood swings.
London's premier model advice company offers every potential model help on how to make it in modelling industry. With a huge increase in teenage models recently appearing for their virgin photo shoot, Helen Smith, director for the model advice company says, 'a model needs more than just looks and style to make it in these very tough times. A lot of young teenagers finish school and think they can simply walk straight into modelling. A lot certainly have the looks and ability,' she continues,' but for some, as soon as they get in front of the camera, their insecurities and shyness shows through and can let them down.'
One of the key pieces of information La Mode can impart on any aspiring model is the need for a professional looking portfolio to get anywhere in this extremely competitive business. 'We know times are tough and work is very hard to find at the moment', continues Helen. 'For an inexperienced teenager, it's even harder and it's so important to show confidence when modelling. We try to always bring out the best in our clients and we have a fantastically supportive team here at http://www.lamodelondon.com, who all have different ways of dealing with shy teenagers.
Antonio Genco is one of the professional photographers at La Mode. He has had are lot of experience with working amongst teenagers during his time on the set of Harry Potter. He is the new kid on the block at La Mode, but he loves the organised chaos there, which really does reflect the fashion industry, fashion shows and true fashion shoots, at the commercial photography company in the heart of modelling London. He sees lots of very shy teenagers enter his studio as awkward ugly ducklings, but soon turns them into graceful swans.
'We are a family here at La Mode, all working as a team. We pride ourselves in wanting to give our clients the most amazing experience and the warmest welcome to the fashion world.'
Antonio says,'for me personally, I get the greatest satisfaction when I start shooting someone shy and very insecure and by the end of the session, they are brimming with confidence and ultra-enthusiastic about getting into the fashion industry.'
The team at La Mode deal with all ages of models, but it is the young teenagers straight from school who need the most help to calm nerves and gain confidence.
'Teenage modelling has always been our most popular type of photo shoot,' says Helen. 'We've never seen such a high demand for teen models by our clients before.' La Mode put this new surge down to the phenomenon that is the Twilight saga and the hit teen movie The Hunger Games, which hit the big screen in the UK earlier this year. Casting calls are now being urgently requested for teen models to take on editorial and advertising modelling jobs, and La Mode say there are certainly plenty of teenagers who just need a little help in starting out in their modelling career.
Confidence is key to be successful as a model, according to the experts at http://www.lamodelondon.com. Visit their website today to get all the latest, up-to-date teenage modelling advice.