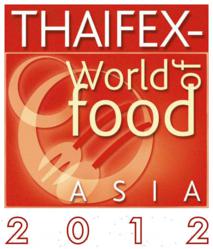 THAIFEX 2012 aims to take Thai seafood products to even new heights of success by increasing their export volumes.
(PRWEB) May 17, 2012
The Department of International Trade Promotion (DITP) reveals that the exports of shrimp and frozen seafood products are likely to grow. This year, the market value is expected to reach over $6 Billion USD, and the upcoming THAIFEX – World of Food ASIA 2012 will contribute greatly to helping the Thai food industry achieve this goal.
Mrs. Nuntawan Sakuntanaga, DITP Director-General, stated that "frozen food, seafood, and processed food have always been Thailand's key exported food items and their export volumes are all expected to grow significantly this year. The sales of shrimp products, in particular, is anticipated to grow by 3% from the year 2011, to reach $3,654 Million USD. The total exports of Thai seafood in 2012, are estimated to reach as much as $6,100 Million USD. Major export markets for seafood products include the United States, Japan and the European Union. New, emerging markets with high growth potential include New Zealand and Malaysia."
"The THAIFEX – World of Food ASIA 2012 aims to take Thai seafood products to even new heights of success by increasing their export volumes. DITP has collaborated with the Thai Frozen Food Association (TFFA) to bring over 50 leading seafood companies to display their products in over 200 booths. The event is scheduled to run from May 23rd to 27th, 2012 at IMPACT Muang Thong Thani, and it will serve as an excellent platform for Thai seafood operators to demonstrate their production capabilities to win confidence of international buyers and to increase their sales overseas, especially in markets with a continuous growth rate," noted Mrs. Nuntawan
Highlights within the Seafood Zone of THAIFEX – World of Food ASIA 2012 include the following;

An exhibition on a comprehensive quality control system that is used in the production of seafood products from upstream to downstream. Visitors will learn how the quality of life of workers in this industry has been improved.
The launch of a new seafood processing facility which has been awarded with both GMP and HACCP certifications
The "Creating Life, Raising Awareness Through Sustainable Preservations of Crabs" Exhibition
The "Conservation of Thai Seas and Planting of 10,000 Corals" Exhibition
The "The Thai Shrimp Industry to Care for the Environment" Exhibition
In addition, there are these special activities to entertain visitors:
International cooking demonstration by renowned chefs from first-class hotels on Trade Days, May 23rd-25th
Seafood Eating contest on Retail Days, May 26th-27th
http://www.worldfoodasia.com http://www.thaitradefair.com http://www.thaitrade.com
DITP call center 1169