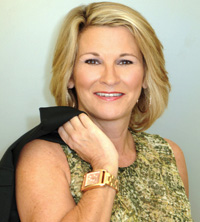 Our new Cenegenics Lifestyle mobile apps put us way ahead of many typical medical practices—and create one more step toward us offering an online product to the general public.
Las Vegas, NV (PRWEB) May 17, 2012
Cenegenics Living Online (CLO), an online fitness/nutrition tracking program that helps patients stay in sync with their customized healthy aging program goals, now has a mobile app for Android and Apple phones, announced Cenegenics® Medical Institute, the global leader in age management medicine. The new Cenegenics Lifestyle mobile apps meet the demand for a convenient and "on the go" logging system that gives patients real-time access to CLO's expansive resources.
CLO has become more than a virtual window where Cenegenics patients can interact with their age-management nutrition/exercise counselor on a regular basis. Since its inception three years ago, the online tracking program has undergone various enhancements, offering broader capabilities and better patient-medical team interconnectivity. It is a visual tool to follow macronutrient intake, access an expansive exercise video library, tap into recipes, grocery lists, supplement help and much more—all of which now is available by the tap of a finger on any Android or iPhone.
"We're excited to offer these Cenegenics Lifestyle mobile apps. In the three-year period of working on our Cenegenic Living Online program, we've seen our patient base grow more tech savvy. In fact, 80% of patients coming in for their initial Executive Health Evaluation have a mobile device. That's a big change, and we're changing to meet their needs. We believe our Cenegenics Lifestyle mobile apps put us way ahead of many typical medical practices—and create one more step toward us offering an online product to the general public," Dr. Mickey Barber said.
Barber is the Chief Medical Officer and CEO of Cenegenics Carolinas' two centers.
Per Barber, the new mobile apps allow patients to look up food items while they're at a restaurant, verify an exercise technique while at a gym, or even watch one of the many workout videos before exercising, rather than waiting to go home and access CLO from their desktop.
"Our Cenegenics Lifestyle mobile app is a quick, user-friendly system for tracking sleep, water intake, workouts completed, nutrition and much more. It takes less than 10 minutes to track six meals. Plus, anything patients log is automatically synced to their online CLO account, which helps our medical and nutrition/exercise team follow how well a patient is doing, identify red flags and suggest needed changes," Rudy Inaba said. Inaba is the Director of Cenegenics Nutrition/Exercise Department.
Cenegenics also is planning to add a Polar watch integration—Heart Rate Monitor—allowing patients to sync with CLO and program their ideal heart rate based on their VO2 max assessment.
Visit Cenegenics' Facebook Fan page, follow them on Twitter and get patient celebrity blogs, health tips and news on their portal site, CenegenicsPost.
Physicians can learn more about age management medicine directly by calling
Cenegenics: Dr. Michael Resnick at 702.953.1574 or Dr. Tim Patel at 702.953.1577.
For more information about Cenegenics, please visit them online, where you can register for quick access to the free online Cenegenics Healthy Aging Kit: informative Guide to Healthy Aging, Executive Summary and media excerpts.
To schedule an interview, please contact Ann Castro, Cenegenics Director of Media Relations: 702.953.1588.
About Cenegenics
Cenegenics® Medical Institute has forged a paradigm shift in medicine, developing a proactive medical approach for optimized health hailed as "next generation medicine" and garnering worldwide media attention. Cenegenics has 21 centers with others opening in the near future: Las Vegas, Nevada (headquarters); Charleston, SC; Boca Raton, Florida; Dallas, Texas; Arlington, Texas; Atlanta, Georgia; Chicago, Illinois; Beverly Hills, California; Philadelphia, Pennsylvania; Washington, DC; New York City, NY; Tulsa, OK; Jacksonville, FL; Atlantic City, NJ; Houston, TX; Denver, CO; Scottsdale, AZ; Boston, MA; Miami,FL; Charlotte, NC. Cenegenics serves over 20,000 patients globally—2,000 are physicians and their families.