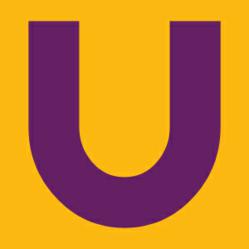 Creeps lurking, the nonstop steaming of ads and luring exhibitionists posing for a mass crowd is old school social networking.
Pembroke Pines, Fl (PRWEB) May 17, 2012
Can UmeNow keep its promise to be safer than Facebook? Evelyn Castillo-Bach, the founder and CEO of the new start-up is sure of it.
"UmeNow repels cyber-criminals, prostitutes and child predators. From day one, we designed UmeNow to protect people from the criminal element and creeps that troll public social networks. Our innovative privacy controls and design blocks unwanted people from seeing one's profile and photos or gaining access to one's circle of family, friends, and professional contacts. We are the only social network that has banned all tracking and all ads, because it's used to snoop into people's lives without their consent. We represent the next evolution," stated Castillo-Bach, known to her followers as Privacy Mom.
"Prostitutes and drug dealers use Facebook as bases of operation – and child molesters have found victims through the site's chat function," wrote Chris Morris of CNBC, whose recent report cited that even before Craigslist cracked down on prostitutes advertising their services, tech-savvy hookers had turned to Facebook to attract johns.
Meanwhile, Columbia University professor Sudhir Venkatesh has studied how prostitutes are finding clients. He reports that 83 percent have a Facebook page. He has forecasted that by the end of last year Facebook would have become the leading online recruitment space for prostitutes.
A 2011 study by the Pew Research Center found that Facebook users are more trusting of other people than non-users. "Because people enjoy sharing, it's critical that companies take their responsibility seriously and provide platforms designed to keep good people in and bad people out. That's what we do best and better than anyone," stated Castillo-Bach, who is also an outspoken privacy advocate.
A new AP-CNBC poll released this week found that 59 percent of respondents said that they had little to no trust in Facebook to keep their information private.
"The next evolution is about private social environments where people really come together to share and help each other. Creeps lurking, the nonstop steaming of ads and luring exhibitionists posing for a mass crowd is old school networking. The future is about deep social connections not fake followers and 500 friends one has never met," stated Castillo-Bach.
Company Information:
UmeNow has banned all tracking and all ads.
Features include:
Multiple Walls for friends, families, colleagues and groups.
Private photo gallery.
Love-n-Likes section where members share with each other without friending.
Blog section that permits posting anonymously, with a real name, or a pseudonym.
Option to share blogs with the whole world or friends only.
Ability to edit or delete anything posted, at anytime.
Simple and clear privacy settings.
When something is deleted, the company deletes it forever.
Zero tolerance for cyberbullying.
Zero tolerance for data mining and data brokers.
Zero tolerance for tracking, face recognition technology, and other spy tools.
UmeNow has a 2-tier membership structure. Anyone may join for free and enjoy many of the site features. Free members and subscribed members receive the same level of privacy protection. Premium level members who subscribe for $6.00/ month have access to all site areas.
Evelyn Castillo-Bach is the founder of UmeNow and Collegiate Nation. UmeNow entered into its silent launch in July 2011. Collegiate Nation--also known as GoCNCN.com--is the first and only private network exclusively for college students. Castillo-Bach was interviewed earlier this year by Miami television to address privacy issues impacting college students.
Both UmeNow.com and Collegiate Nation are known for fiercely protecting the privacy rights of its members. All ads, third party apps and games are banned because they are back doors to tracking and extracting private information. Castillo-Bach earned her M.S. in 1993 from Columbia University Graduate School of Journalism. She has traveled extensively in Ethiopia and in the Balkans, accompanying her Danish husband who is a lawyer.