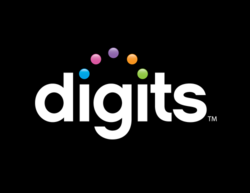 Milford, Ohio (PRWEB) May 17, 2012
Middle schoolers at Ohio's Milford Exempted Village are among the first students in the nation to follow the mathematics learning path outlined by the new Common Core State Standards thanks to an all-new 100 percent digital program. The high-performing district – earning the Ohio Department of Education's rating of "Excellent" or "Excellent with Distinction" for the past nine years – chose digits from Pearson to create "great mathematical thinkers" and save countless hours of valuable teacher time.
Nancy House, the district's director of Secondary Curriculum, Instruction and Assessment, said, "Our teachers are now able to look at data each morning to design the day's lessons, and our students are learning math at a deeper and higher level than ever before."
digits is the first middle school mathematics core curriculum that leverages technology to personalize student learning and optimize class instructional time. Like districts in more than 40 other states around the country, Milford educators are implementing the new Common Core State Standards for Mathematics. digits is written entirely to these new learning goals and integrates lesson planning, homework management, intervention and assessment, all within a user-friendly design that encourages class collaboration via interactive whiteboards. In addition to providing a customized learning path for each student, these efficiencies result in twice as much instructional time for teachers when compared with traditional middle school math courses.
Craig Rieck, who teaches eighth-grade math at Milford Junior High, was part of the committee that chose digits. Based on data from a fall pre-assessment, he and his colleagues are able to customize learning for every student. They can readily see where students share deficits in their knowledge, so they can easily group them to differentiate instruction and provide intervention. When students score at 90 percent or more in any area, they receive an enrichment package, which they complete in the school library during class time.
Rieck said one of the greatest benefits for teachers is the "enormous time savings." While the assessment and auto-grading features free up teacher time to focus on instruction, digits also provides efficiency in lesson preparations, he said. He no longer is tasked with re-creating the same examples on the board, class after class, throughout the day.
Rieck reports that since the implementation of digits, he's seeing a change in how students approach learning. As soon as they turn in an online assessment, they see their results, and they're eager to correct any errors. "They're spending more time now checking their work before they turn it in, and they're seeing their mistakes and learning from them," he said.
As the digits adoption moves forward, House is excited to see students excel while taking on a new view of learning math. "I would like our students to become great mathematical thinkers, to understand mathematical applications in the real world and to enjoy math class," she said. "I think digits does all of that extremely well."
"At Pearson, we share Milford Junior High's aim to create great mathematical thinkers," said Mike Evans, the company's head of K-12 Mathematics. "We believe that by saving teacher administrative time and engaging and motivating students to learn math, digits can make that goal a reality at Milford Junior High and in middle-grades schools around the country."
For more information, visit http://www.digitsmath.com.
About Pearson
Pearson, the world's leading learning company, has as its mission to work side by side with states, districts, teachers, students and parents to ensure that every child is prepared for college and career (NYSE: PSO). For more information, go to http://www.pearsonschool.com.
Contact:
kate.miller (at) pearson (dot) com – 1.800.745.8489