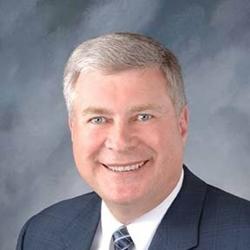 Clients come first, not shareholders.
Nashua, NH (PRWEB) May 17, 2012
Nashua Capital Management LLC, a Registered Investment Advisor (RIA) licensed and supervised by the State of New Hampshire and operating under the Investment Advisors Act of 1940 as a fiduciary, has announced the appointment of Steven H. Reynolds as Managing Principal of the firm. Located at 402 Amherst Street, Nashua Capital Management (NCM) provides customized investment portfolio development and wealth management services to individuals and organization in New Hampshire, Massachusetts and Maine.
Reynolds brings over 25 years of portfolio management and fiduciary experience to Nashua Capital Management. In his most recent position, he was VP Senior Portfolio Manager for TD Wealth's Private Investment Counsel Division.
His focus at Nashua Capital is to lead a team of financial management professionals to deliver highly personalized services. Reynolds said, "The concept behind NCM is that our clients come first, not shareholders."