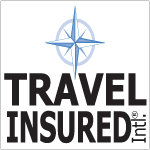 East Hartford, CT (PRWEB) May 18, 2012
Vacation.com recently held their 14th Annual International Conference and Trade Show on a cruise in the Caribbean with over 1,000 suppliers and agents present. During the Annual Conference and Trade show, the 2012 Agency Awards and the 'Power of the Partnership' (POP) Awards were presented to recognize the outstanding suppliers and agencies in the industry as well as appreciate the relationships between each of the suppliers.
The 2012 'Power of Partnership' (POP) Awards honored travel suppliers who continuously met the needs of all member agencies. The awards were distributed based on votes from Vacation.com members. The votes were based on specific requirements dealing with aspects including the marketing support provided to agencies, quality of services, the value delivered, reliability, responsiveness, effectiveness of problem solving, and the complete commitment and passion shown towards the travel agent industry.
Travel Insured International® was awarded the title of 2012 U.S Insurance Provider Partner of the Year. Isaac Cymrot, Vice President of Sales and Industry Relations at Travel Insured stated, "Winning the POP Award is a great honor. Our relationship with the members of Vacation.com has grown tremendously over the past four years." Travel Insured has worked consistently to meet the expectations of all partnered agencies through Vacation.com. Cymrot continued, "Winning an award voted on by your clients is the best type of award to win. We would like thank all of our partners who voted for us and look forward to continuing to strengthen our bond even further with Vacation.com."
Travel Insured International®
52-S Oakland Ave.
E. Hartford, CT 06128-0568