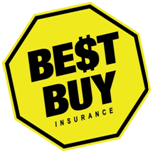 Two of the biggest holidays of the season are coming up, Memorial Day and the Fourth of July, and Best Buy Insurance encourages the community to celebrate safely.
Ontario, California (PRWEB) May 19, 2012
The locally based California insurance agency, Best Buy Insurance, provides tips to help their community have a safe and happy summer! This season is supposed to be a time of relaxation and family fun, but unfortunately, there are still risks involved. It is important to know what precautions to take when a potential threat of a summer fire occurs—whether from fireworks, the grill, or a campfire. Two of the biggest holidays of the season are coming up, Memorial Day and the Fourth of July, and Best Buy Insurance encourages the community to celebrate safely.
According to the U.S. Fire Administration, there are many ways to put safety first when it comes to having fun this summer. Each year, an average of 9,000 Americans are injured by fireworks and almost 5,000 are injured by charcoal/wood-burning and propane grill fires. In 2009, 67 percent of firework-related injuries occurred between June 19 and July 19. Being aware of fire safety tips and following the necessary instructions will help everyone have an enjoyable vacation and create lasting family memories.
Tips for firework safety:

Never light fireworks indoors or near dry grass.
Always have a bucket of water and/or a fire extinguisher nearby.
Do not wear loose clothing while using fireworks.
Stand several feet away from lit fireworks. Do not stand over it to investigate faulty devices.
Supervise children around fireworks at all times.
Barbecue safety tips, to help avoid accidents, include:
Before using a grill, check the connection between the propane tank and the fuel line.
Be careful when using lighter fluid.
Supervise children around outdoor grills.
Dispose of hot coals properly – let cool completely then store in a metal container.
Most importantly, when hosting family get-togethers, it's important that residents consider how they can protect their properties from unfortunate summertime accidents. Best Buy Insurance is dedicated to protecting the community with reliable and affordable California insurance throughout the summer – and beyond! The agency is committed to securing its clients the most appropriate and efficient coverage. As one of the California's leading independent insurance brokers, Best Buy Insurance is able to provide coverage packages providing a variety of protection, including the physical structure of the home, replacement costs, and liability. So during this upcoming Memorial Day celebration, make sure you are safe, spending time with loved ones, and protected with California insurance to secure a healthy and happy holiday!
About Best Buy Insurance:
In order to earn the clients' business, the agents at Best Buy Insurance focus on five guiding themes. First, they focus on providing customers with a California insurance agent with the right expertise. The agency has a long standing commitment to providing top-notch customer service, and prides itself on providing each of its clients with customized insurance solutions. Most importantly, Best Buy's customer relationship doesn't stop after customers get a quote! The agents are always available to help their clients report claims, and since the agency has 12 offices, its licensed professionals are always just around the corner and able to meet with clients face-to-face. Best Buy Insurance believes in long term partnerships with clients, and as an agency, does everything in its power to make customers' experience with Best Buy Insurance outstanding.