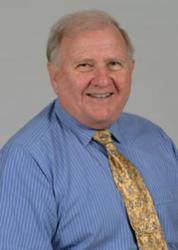 "My favorite audience is primary care providers. They are always so enthusiastic to learn new approaches to diagnosis and therapy that they can apply to their patients"
-- Dr. Donald Castell
West Hempstead, NY (PRWEB) May 23, 2012
Continuing Education Company (CEC) is pleased to announce that Donald Castell, MD will be speaking at their 3rd Annual Essentials in Primary Care Summer CME Conference in Palm Coast Florida. Dr. Castell will be speaking during Session I which runs July 23-27, 2012 and Session II which runs July 30- August 3, 2012. Dr. Castell will be presenting "Heartburn and Cancer:Controversial Aspects of Reflux, Barrett's Esophagus and Adenocarcinoma" as well as"Understanding GERD in the 21st Century".
Continuing Education Company, Inc. (CEC) is an independent, non-profit, 501 (c)(3) continuing medical education organization. CEC has been developing and presenting continuing medical education programs for over 20 years. Its mission is to improve public health outcomes by developing and providing educational opportunities to advance the skills and knowledge of physicians and other healthcare professionals. This mission is accomplished by assisting healthcare professionals in assessing their educational needs and providing them with evidence-based education which meet those needs. This education is delivered through American Academy of Family Physicians (AAFP) accredited CME lectures, symposia, and conferences.
Dr. Donald Castell has been a Professor of Medicine in the Division of Gastroenterology and Hepatology and the Director of the Esophageal Disorders Program at the Medical University of South Carolina since October 2001. Dr. Castell is internationally recognized as a leading authority on diseases of the esophagus and esophageal function, and has authored or co-authored more than 500 scientific publications. He is also the editor and principal contributor of The Esophagus, the primary text on this subject, a definitive 714-page text published by Little, Brown, and Company, which is currently in its fourth edition.
Dr. Castell says "As an individual who has been totally committed to medical education for over 40 years, my favorite audience is primary care providers. They are always so enthusiastic to learn new approaches to diagnosis and therapy that they can apply to their patients. My talks on GERD and on the relation of reflux to Barrett's esophagus and esophageal cancer to be given at the 3rd Annual Primary Care Summer Conference will have many important messages for this group of practitioners."
Please refer to CEC's website http://www.cmemeeting.org for information on other presenters.