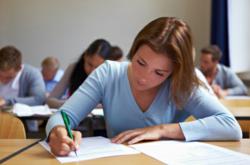 We really did not know where to turn, there seem to be thousands of website designers around...
Basingstoke, UK (PRWEB UK) 18 May 2012
Website design for universities is becoming more and more important; as websites for universities need to work harder than ever before, providing resources, information and policies in the education sector. This is why a London based university approached Marketing Quotes, as they were needing help finding a high quality website designer that had designed websites for universities before. The new website is planned to have an intranet included, so that students can communicate with lecturers on a bespoke chat system, as well as providing updates and information about day to day university life, student matters and events.
A trustee of the university commented 'we really did not know where to turn, there seem to be thousands of website designers around to choose from, how do you find a good one without spending days hunting. We also had no idea about website design costs, so did need a helping hand in finding a good designer at a good price. We had heard about Marketing Quotes on Twitter, that they help find industry experienced designers, so decided to give them a go, and are pleased that we did. The designer we selected is also based in London and they have designed sites for other universities, so it seems a good match.'
Anne Richards (who works at Marketing Quotes) added 'we are pleased we can help, we know over 20,000 website designers, so can help save people a little time in finding a good designer that is experienced and not going to charge the earth. We did understand that a university website like this one is going to be a big job and need to have an intranet tapped on as well, so the needs for internal navigation systems, CMS facilities, internal e-mail and messaging, feedback systems, security are all involved - a big job, but one that the designer can cope well with.'
About Marketing Quotes - Marketing Quotes is a free service to UK businesses to help them get free advice and quotes from local marketing and advertising agencies that know their industry.