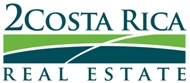 Jaco, Costa Rica (PRWEB) May 19, 2012
There is a new player in the expatriate market and they are called the Overseas Radio Network. ORN has just launched an exciting new way for those considering or are preparing for expatriation to listen or call in and ask live, on air questions of experts from around the globe. This new and exclusive online network has been created for anyone interested in life abroad - from the expert traveler or investor, to students of life and liberty, from the would-be expat just waiting to take that next step, to those who have already embarked on their new life overseas. Their extensive panel of experts includes many of the top authorities in the expat industry. They cover topics such as global asset protection, offshore banking and brokerage accounts, medical tourism, real estate opportunities, legal residency and second citizenship. This network has grown serious legs and garnered thousands of subscribers in a matter of weeks with no sign of slowing down.
ORN quickly made contact with two prominent success stories in the expat community of Costa Rica. Corey Coates and Lisle Head are examples of two thirty-something men from Canada and the United States, respectively, who came to Costa Rica, saw what they liked and made the decision that many only dream of. They packed up their lives in North America to start anew in a strange land where they didn't know the language, business climate, culture, or what the future would hold. Six plus years later, these two are successful members of their respective business communities and now enjoy telling their stories on air and advising listeners who desire the tips and secrets to their ongoing success.