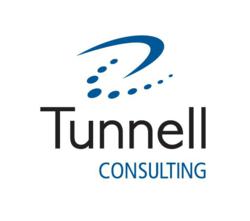 We believe we are uniquely positioned to be the industry's partner of choice.
King of Prussia, PA (PRWEB) May 22, 2012
Tunnell Consulting celebrates its 50th anniversary this year as a groundbreaking consulting firm that is today a leading provider of consulting services to the life sciences industry, which includes pharmaceutical, biologics, biotechnology and more.
Founded in 1962 by Kenneth W. Tunnell in Norristown, PA, and known as K.W. Tunnell Company, Inc. – Consultants to Management, the firm in its early years focused on strategic planning for manufacturing, inventory management, materials management, physical distribution, training, manufacturing and industrial engineering. As the company grew it provided consulting services to various industries such as automotive, farm equipment, aviation, transportation and chemical, and worked with industry stalwarts such as Harley Davidson, John Deere, Cessna, American Brands, General Electric, Hoffmann-La Roche, and Amazon.com., and expanded its expertise into the areas of Total Quality Management (TQM), logistics, Six Sigma, warehouse operations and process improvement.
In 1988, the employees began buying the firm from Ken Tunnell through an Employee Stock Ownership Plan (ESOP) to which he sold all of his stock by the time of his retirement in 1992. In 2003, the company name was changed to Tunnell Consulting, Inc., and shortly thereafter its leaders made a critical strategic decision to focus exclusively on the life sciences industry, to which the company had consulted since its inception. This newly exclusive focus enabled Tunnell to grow in a carefully targeted way, creating a full range of highly specialized pharmaceutical service offerings and, as a result, realizing compound annual growth rates and significantly increasing the size of its consulting staff.
"The evolution of the firm over the past half-century from its foundation in innovation and best practices across industries and business disciplines to its laser-like focus on life sciences enables us to offer our clients the highest degree of specialization coupled with the broadest range of expertise," said Conrad J. Heilman, Ph.D., President and CEO. "We believe we are uniquely positioned to be the industry's partner of choice as it seeks to meet the next wave of scientific, regulatory, operational, and commercial challenges on the horizon."
The firm's extensive capabilities in life sciences also led it in 2005 to begin consulting within the critical life science and biomedical R&D segments of the federal government, working with the Department of Health and Human Services, the National Institutes of Health, and the Department of Defense on such concerns as pandemic disease preparedness and bioterrorism. Today, in addition to its government work, the firm works with many of the world's leading global life sciences companies, conducting major business transformation projects designed to provide sustainable improvement and savings of tens of millions of dollars annually.
"The next 50 years in the life sciences industry promise to be as exciting and challenging as the last 50," said Heilman, "and we expect Tunnell to be there, alongside clients, helping them to solve their most complex problems and to deliver unprecedented value to their shareholders and to humankind."
About Tunnell Consulting
Founded in 1962 and serving many of the world's leading life sciences firms and government agencies, Tunnell Consulting, Inc. integrates strategic, technical, process, and organizational skills to design and implement sustainable solutions that exactly meet client needs. With deep industry knowledge, extensive scientific credentials, and superior measurable results, we consistently boost the operating performance of each unique client we serve.