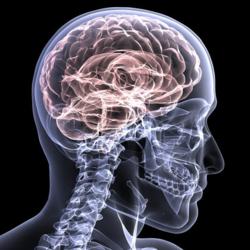 Be wary of any online quiz which claims to diagnose ADD quickly, or for free.
New York, NY (PRWEB) May 22, 2012
The Sachs Center, New York City's premiere treatment center for ADD and ADHD, is now offering psychological testing services. Licensed and trained professionals at the Sachs Center offer their expertise to definitively diagnose men, women, and children who think they may have ADD (or ADHD), NVLD, and a variety of other disorders.
The Sachs Center offers academic and neuropsychological testing.
Arriving at a definitive diagnosis for ADD can be tricky since there is no single test to confidently diagnose the disorder. Only a licensed and trained mental health professional can administer the current panel of evaluations to determine an official diagnosis for ADD. Be wary of any online quiz which claims to diagnose ADD quickly, or for free. There is no quick way to diagnose ADD, just as there is no quick fix to treat it. Since diagnosis can be difficult, and carries a lifelong label, it is imperative to not cut corners with testing. Invest the time and money necessary to get the correct diagnosis the first time, and only work with mental health professionals you feel comfortable with.
The main issue with testing and diagnosis is that ADD symptoms are non-specific, which means the condition is easily confused with other mental disorders. For example, ADD symptoms most often coexist with depression, bipolar disorder, and substance abuse. In fact, ADD has been found to exhibit co-morbidity with these disorders, which means that untreated ADD can actually be a contributing factor to the development of other psychological disorders. With this in mind, the best way to arrive at a surefire diagnosis is to get an opinion from a mental health professional who can categorically confirm or disprove suspicions of ADD.
If it turns out to be adult ADD, the client will most likely have exhibited symptoms as a child.
Chances are they were a fidgety and restless child who had difficulty sitting still, was easily distracted, or had issues with following through on instructions. Statistics show that up to 60% of children diagnosed with ADD in early childhood continue to exhibit ADD symptoms well into adulthood. However, the actual number is probably much higher, because so many cases are misdiagnosed or go unnoticed. If it is ADD, you are not alone; about 15 million (5%) of Americans are suspected of having ADD, whether they know it or not.
The Diagnostic and Statistical Manual for the American Psychological Association asserts that a child may have ADHD if he or she is experiencing either SIX of the following Symptoms of Inattention ---or--- SIX of the following Symptoms of Hyperactivity for the last six months:
Inattention:

Often fails to give close attention to details or makes careless mistakes
Difficulty sustaining attention
Appears as though they are not listening when spoken to
Fails to follow through with instructions or tasks (not as a result of purposeful rebellion)
Difficulty with being organized
Avoids, dislikes or hesitates to engage in tasks that require sustained attention
Often loses or misplaces things
Is easily distracted
Frequent forgetfulness
Hyperactivity:

Frequent fidgeting or squirming
Often getting up from their seat at inappropriate times
Excessive physical activity (running around, climbing, grabbing items) or self-reported feelings of restlessness
Difficulty engaging in leisure activities quietly
Appears to be driven by an internal motor that seems to never stop running
These symptoms must have been present in the individual before the age of seven. These symptoms must also be present in at least two or more settings (i.e. work, school, home) and the individual must be experiencing significant impairment in his or her ability to function at a developmentally appropriate level. Individuals who demonstrate at least 6 of the symptoms for both inattention AND hyperactivity qualify for the diagnosis of ADHD Combined Type.
The Sachs Center is New York City's premier center for the treatment of Attention Deficit Disorder (ADD), Attention Deficit and Hyperactivity Disorder (ADHD), Non-Verbal Learning Disorder (NLD or NVLD), anxiety, depression, and social skill deficits in children, adolescents and adults. Licensed therapists at the Sachs Center also can help with substance abuse and anger management issues. The Sachs Center also offers ADD testing, academic testing, and psychological testing.
Call 646.807.8900 for an initial evaluation and to get an evaluation.