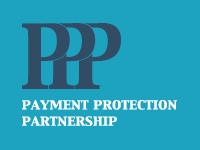 90% of our PPI Claims are successful
Glasgow, Scotland, UK (PRWEB) May 19, 2012
If you've taken out a loan in the last 10 years, then you may have been mis-sold a Payment Protection Insurance (PPI) policy and could be owed thousands of pounds in compensation. Recovering money that is rightfully yours can be time-consuming business, requiring expert knowledge to bring about a quick, satisfactory result. That is where Scottish-based claims specialist company Payment Protection Partnership (PPP) comes in.
No Ordinary PPI Claims Company
With a settlement success rate in excess of 90%, the professionals at PPP have helped thousands of ordinary people recover sometimes extraordinary sums.
"Payment Protection Partnership's biggest PPI settlement was for £21,186, but the average amount is about £2,100, which of course can make a significant difference for many people's lives," said a PPP spokesman. "Our team of Solicitors and Claim Advisors are expert in every aspect of the legal system in the UK relating to insurance industry claims, so we can often accelerate the process for most people."
No Win, No Fee, No Catch
"We can come to your home to help with paperwork, and we are open seven days a week, offering a strict no win, no fee service. We guarantee to start claims within 24 hours. There are no catches to the service: we simply charge 25% plus VAT on the total sum recovered, once recovered."
Full details of Payment Protection Partnership service are on the website http://www.moneyback.uk.com & http://www.moneyback.uk.com/ppi-ireland/