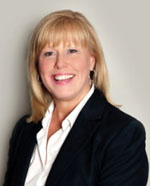 My primary objective will be to inspire and engage our leadership team...
Annapolis, MD (PRWEB) May 18, 2012
Advanced Patient Advocacy, LLC announces Bennett's promotion to President. A recognized leader in healthcare, Bennett previously served in the role of Chief Operating Officer. In her expanded role, she will continue to evaluate trends and changes as it relates to converting the uninsured and the policies that surround that effort. Michael Wilmoth will now oversee the day to day operations as Chief Operating Officer.
In a statement released by Kevin Groner, Chairman and Chief Executive Officer he remarks "APA's journey was inspired twelve (12) years ago with an adopted principle to 'help one patient a day and it will improve the health of many'. Today we recognize that our commitment to staying true to that culture has resulted in a much greater and broader impact for our clients and the patients we serve. The healthcare climate has changed dramatically over the last twelve (12) years, specifically surrounding the growing number of uninsured Americans and Ms. Bennett's leadership and abilities to elevate APA to a leader in eligibility enrollment makes this a natural progression. We are continuously evaluating the trends and changes and are committed to ensuring that we identify the talent and resources necessary to be the best possible sustainable solution to the communities we serve. Our announcement today is a result of that dedicated effort and the further expansion of our original mission."
"I am very excited about this new opportunity. My primary objective will be to inspire and engage our leadership team with the level of accountability and knowledge necessary to deliver the best healthcare enrollment program available" Bennett said. "Through that it will be imperative that I continue to advocate for the importance of embedding quality and integrity throughout the organization's strategic and operational plans and that we align our resources appropriately."
Advanced Patient Advocacy will continue to focus on improving their overall success in the industry by identifying and developing strategies to leverage knowledge and technology and further demonstrate value to those partners seeking integrated solutions to address the next-generation of healthcare needs.
Advanced Patient Advocacy, LLC is a privately owned company that specializes in providing eligibility enrollment services to healthcare organizations in over 21 states and key markets nationwide. Founded in 2000, Advanced Patient Advocacy increases third party reimbursements to healthcare providers by educating and connecting patients to programs that cover the cost of medical care. For more information about Advanced Patient Advocacy, call (877) 264-0788 or visit http://www.aparesults.com.