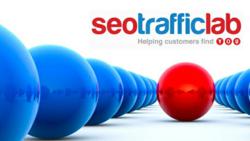 The team at SEO Traffic Lab ensure that they only carry out natural SEO techniques that focus on quality, rather than quantity.
(PRWEB UK) 19 May 2012
SEO Traffic Lab, the Lincolnshire based SEO Company, are extremely pleased to announce that all of their clients have still maintained their search engine position. This is despite many other businesses experiencing fluctuations in search engine position over the last few weeks or so. Hundreds of company websites have recently noticed alterations in their search engine ranking, due to Google's most recent Algorithm update.
The new algorithm update has been oddly named the 'Penguin' update. Whilst Google understandably refuses to release extensive details on how it works, many SEO companies are starting to realise what the search engine now expects. This extremely complicated formula aims to prevent junk sites, webspam and poor-quality websites from ranking highly on Google. It also aims to promote quality websites that contain good, human, semantic and naturally readable content. Overall, this new update inspired by the technical team at Google, is trying to make what is known as 'Black Hat SEO' obsolete.
The term 'Black Hat SEO' is common knowledge for all SEO Companies, referring to illegitimate techniques utilised to improve a website's search engine position. These techniques can include the over-use of keywords, over-optimisation, spun-articles, too many unnatural links and many more unprofessional methods. Many unprofessional and unethical search engine optimisation companies employ these procedures in an attempt to achieve positive results without much effort or time spent. The new 'Penguin' update can now help Google detect these under-handed techniques, meaning they can identify and punish the sites using them.
Thankfully, SEO Traffic Lab is happy to report that their clients have not been affected by the 'Penguin' update, due to their truly professional SEO work. It is their belief that their ethical practises remain strong and content is the key. The team at SEO Traffic Lab ensure to only carry out natural SEO techniques that focus on quality, rather than quantity. The work that this SEO Company has done for clients has been honest and effective from the day they began and it is sure to continue on in this trend.
This relieving news for SEO Traffic Lab's customers comes shortly after a successful trip to London for the company itself. Director Richard Hill and Technical Manager Andrew Birkitt both attended this year's Internet World Show in London. The 2-day event held at the end of April proved to be a worthy daytrip for the team as they met three potential new clients looking for professional search engine optimisation. These new connections all show promise of becoming successful working relationships.
So with new clients being acquired all the time and such a strong, reliable work ethic – the rest of the year looks extremely fruitful for the Lincolnshire team.
About SEOTrafficLab
SEO Traffic Lab is a search engine optimisation company based in Lincolnshire. They dedicate themselves tirelessly to raising the awareness and accessibility of business and company websites. Focussing mainly on ecommerce sites, they aim to enhance the visibility, search engine position and traffic levels of all clients' sites. Respected for SEO work in their local area, SEO Traffic Lab are the market leaders for Lincolnshire SEO.