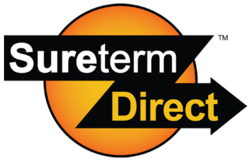 4x4's are particularly at risk to theft
(PRWEB UK) 19 May 2012
Sureterm Direct warns 4x4 owners that car theft is on the rise with 9,000 vehicles across the UK being stolen in just 36 days at the beginning of 2011 (Association of Chief Police Officers Vehicle Crime Intelligence Service AVCIS Report 2011). 4x4's are particularly at risk to theft as a report from Tracker released last year puts three 4x4 vehicles in the top 10 most stolen list with BMW X5 in pole position followed closely by Range Rover's in second, and the Mercedes ML at number 10.
Owners of 4x4's should also be cautious as it is not just the cars that are stolen but the vehicle parts, with many stolen to 'order' by gangs. This crime is also on the increase as Sheffield Police issued a vigilance warning to all 4x4 owners earlier this year due to a spate of attacks. Most popular removed parts being "front bumper and grill, front headlamps and side grills" as detailed in a Norfolk Police report from 2011. The parts stolen are often skillfully removed and are easier to sell on as they are harder to track, making them popular with thieves. Some vehicles stolen are also stripped down to just parts for this reason.
Sureterm a specialist 4x4 insurance intermediary suggest a number of ways which could protect vehicles from being a target to potential thieves:

Vehicle documents such as registration, MOT and insurance certificates should not be left in cars and all valuables should be hidden and not out in plain sight.
Having a tracker or alarm fitted such as a Thatcham (http://www.thatcham.org/) security device is a useful deterrent; Sureterm also advises that having a device such as this could help reduce 4x4 insurance premiums.
Etching a unique identification number i.e. registration number onto all glass vehicle parts (Windows/headlamps/sunroof) can put thieves off as they are traceable and cost too much to replace when trying to sell.
Marking vehicle parts with a UV marker pen is also advised to help stolen parts to be returned in the event a car is stolen.
A simple and effective way to deter unwanted interest in a vehicle is (if no garage/driveway available) to park in a busy and well lit area as this is off putting to thieves who do not want to risk being caught.
If a vehicle is thought to have been stolen the first course of action is to contact the police immediately with all vehicle details including the registration number, make, model and colour of the vehicle, a crime number will then be issued. Sureterm also advises in the event a car is stolen the insurance company must also be informed in case a claim needs to be made as the crime number will be needed. The insurance company may well request the whole registration document or certificate and this requires the V5C/3 section of the V5C registration certificate to be completed. The DVLA will then need to be notified and will ask for details of the insurance company and the date of the claim to proceed. Further information can be found on the DVLA website http://www.direct.gov.uk.