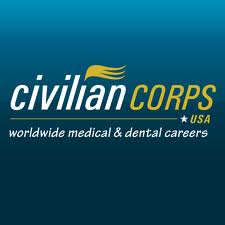 Virtual Career Fair Seeking Qualified Healthcare Professionals Today!
Fredericksburg, VA (PRWEB) May 17, 2012
The Civilian Corps of the United States Army Medical Command (MEDCOM) continues its Northern Regional Medical Command's (NRMC) virtual career fair until the end of the week with multiple positions still available. Interested individuals may attend the interactive virtual career fair May 14-18, 2012 and apply today at http://www.civilianmedicaljobs.com/webfair.
The NRMC Civilian Corps is recruiting civilian health care professionals for positions including Clinical Psychologists, Psychiatrists, Licensed Clinical Social Workers and Psychiatric Nurse Practitioners at various army medical facilities. Locations include Kentucky, Maryland, New York, North Carolina, Pennsylvania, South Carolina, Virginia and Washington, D.C. Job seekers attending the virtual career fair may explore the interactive environment to learn more about career opportunities, locations and the excellent benefits of working with the Army Medicine Civilian Corps. Participants may also submit questions and receive feedback from career consultants.
"Thus far the virtual career fair has produced a great number of qualified applicants," says Dr. Joseph Harrison, Chief, Recruitment and Retention, Headquarters U.S. Army Medical Command, Civilian Human Resources Division.
The Army Medicine Civilian Corps provides healthcare services to active and retired military personnel and their families. Comprised of civilian federal employees who work alongside our military counterpart, the Civilian Corps of the United States Army Medical Command is not subject to military requirements such as deployments.
For more information, please visit the website at http://www.CivilianMedicalJobs.com and be sure to visit the Events section to see which events MEDCOM will be attending near you. All press inquiries and interview requests should be directed to Kim Ross, PR Manager, at kross(at)agencymabu(dot)com.
###