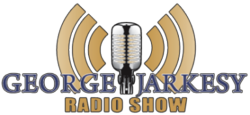 The company is growing to 600 auctions a month and to date has donated tens of millions to charity while still creating a livelihood
Houston, TX (PRWEB) May 19, 2012
The George Jarkesy Show welcomed Mark Ghiglieri – CEO of Masterpiece Investments on May 11, 2012. The firm creates detailed sculptures through the use of technology and has grown through the recession despite being a specialized product.
Jarkesy asked about the technology behind creating lifelike sculptures from smaller sculptures or even people. Mr. Ghiglieri explained that digital scanning technology is used to scan an object and then recreate it, "down to your finger print and eyelash details." He also added that they have created sculptures for companies such as Adidas, Nike, Disney, Win Casino, and the movie Transformers. Jarkesy then inquired about the growth and success of the art company through the recession. "The key to the company's success," as stated by Mr. Ghiglieri, "is our nonprofit gala charity donations. We are the only company that donates bronze statues and bullion to non profit events, and we split the revenue 50/50 which acts as the anchor of the business. The company is growing to 600 auctions a month and to date has donated tens of millions to charity while still creating a livelihood. "
To hear the full episode, visit their website http://www.georgejarkesy.com
About Jarkesy & Company
George Jarkesy is a money manager and professional investor, respected financial and corporate adviser, and radio host of the nationally syndicated 'The George Jarkesy Show'. He is a frequent market commentator and guest on FOX Business News, FOX & Friends, and CNBC. George started his career in the financial services industry with a New York Stock Exchange member. George also serves on the Finance Committee of the Republican National Committee (RNC) and is an active member of the National Investment Banking Association, The Jarkesy Foundation, Helping A Hero, and Chairman of The National Eagles and Angels Association.
About Masterpiece Investment Corporation
Masterpiece Investments Corporation (MPI) is a leader in the fine art market-place and includes six divisions: the Fine Art Gallery Division, the Charitable Division, the Bullion Division, Masterpiece Galleries through the Patron Company, the Additive Workshop Subsidiary Division and the Chiurazzi Foundry Subsidiary Division. The Bullion Division of MPI offers collectors the opportunity to own masterful works from renowned and celebrated artist Lorenzo Ghiglieri in pure gold and silver.