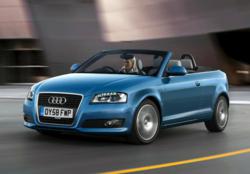 Females will have to pay more
(PRWEB UK) 18 May 2012
EU legislation effective from 21 December 2012 means insurance companies will have to adopt unisex polices which do not differentiate between male and female drivers. Traditionally, insurers have weighed men as a bigger risk than women but under the EU gender directive they must be treated equally.
It means premiums for male drivers are likely to go down while females will have to pay more.
Providers who have a large female book of business will need to address the risks involved in retaining this business as well as providing cover for the riskier male driver.
According to independent financial research company Defaqto, product differentiation in cover, marketing and sales processes will therefore be essential for motor providers in 2012.
Mike Powell, Defaqto's Insight Analyst for General Insurance, said, "The market faces one of its biggest challenges when the gender directive comes into force at the end of this year, both in terms of the underwriting and pricing of risks and how it markets products to its target audience.
"The introduction of the gender directive will create a level playing field. Although premium will still be one of the main purchasing decisions, this is a clear opportunity for the market to move consumer focus away from price and onto the quality of the actual product they are purchasing – and to differentiate their products in a crowded marketplace."
Defaqto's latest Review of the motor insurance market, published today:
Looks at the size and distribution of the private car comprehensive market by provider, product and underwriter
Reviews key trends in policy fees, product cover, excesses and accident management services which can help providers identify potential areas of differentiation
Assesses some of the key impacts of the gender directive and how providers are changing their focus towards behavioural underwriting
Check out our advice on business car insurance and what must be done under company car law to make sure to stay up to date and out of trouble.
contact : Business Car Manager: http://www.businesscarmanager.co.uk