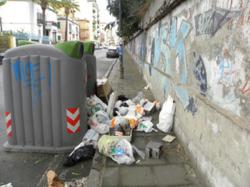 Italy, in terms of violent crime, is one of the safest countries in Europe and according to Neapolitan locals, so is the city of Naples. Surprised?
Chula Vista, CA (PRWEB) May 22, 2012
In March, forty-seven people were arrested in Naples, including sixteen judges for accepting bribes from the Camorra crime syndicate, according to The Huffington Post. Will continued reports of mafia presence affect tourism in Naples this summer? "It shouldn't," explains Barbara Zaragoza who has written a travel guide called: The Espresso Break: Tours and Nooks of Naples, Italy and Beyond (ISBN Number 978-0-9835099-2-9).
Zaragoza concedes that the mafia has had a presence within the Campania region since the 1700's. However, "you'll never stare eye-to-eye with a gun-toting mafia type, in spite of what the movies show, unless you have a strategic plan to buy or sell drugs and weapons. My statement: DON'T." To calm fears, she explains that Italy, in terms of violent crime, is one of the safest countries in Europe.
Despite the negative press about mafia related mayhem, Naples remains a vibrant city that should be on the itinerary of every Italy tour. Naples is one of the oldest cities on the European continent and Pompeii boasts having the best-preserved archeological ruins in the world. Zaragoza's book has nine themed tours, including sights to see from ancient Greek and Roman times, an odious women tour, and a jaunt through the modern day twists of Neapolitan espresso.
As a freelance travel writer with a Master's degree in European History from Harvard University, Zaragoza doesn't hold back in revealing the underside of the city. An entire chapter called "Travel Tips and News Headlines" touches upon sensitive topics such as trash and racism. She also says that with a positive attitude and some insider's knowledge on how to manage through the cultural idiosyncrasies, Naples can make for one of the most interesting Italy vacations.
Meant for the independent traveler, the guide re-assures readers that the mafia leaves tourists alone. Thirty off-the-beaten track sights of the city accompany succinct insider's tips on places to stay, eat, shop, and pray.
About
Barbara Zaragoza lived in Naples, Italy for three years where she wrote a regular blog called "The Espresso Break." She has traveled to more than 21 European countries, has learned seven languages, and currently resides in California. Her travel guide is available in paperback through Amazon.com and other on-line outlets.