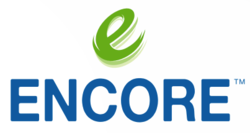 Pleasant Grove, Utah (PRWEB) May 19, 2012
NetSteps, creator of ENCORE(™), a suite of world-class business applications for real-time direct sales company management, today announced that it is debuting the "Office of the Future" at the Direct Selling Association Annual Meeting, June 3rd in Dallas. The "Office of the Future" focuses on the needs of the field distributor. It embodies the flexibility and independence that are critical to the success of independent distributors in the direct selling industry.
Empowering field distributors is a key theme for NetSteps in 2012. NetSteps is passionate about leveraging technology in order to better the lives of others, they offer a suite of capabilities that enhance the user experience for distributors and organization leaders alike. NetSteps believes that technology should not only foster success and growth, but should also provide the opportunity for distributors to take their business anywhere. This includes the capability to use their technology across a range of devices, and also empowers distributors to grow their business right from their own home. NetSteps' "Office of the Future" includes new services and events focused on enhancing the success of distributors - anytime, anywhere.
With their seamless integration of real-time business visibility, party planning, customer database, and more, NetSteps is an industry leader that provides solutions to some of the most successful direct sales companies and supports over one million users around the world.
To see the "Office of the Future," and learn more about NetSteps and their offerings, you can visit them at booth #237 at the DSA Annual Meeting (June 3rd-5th).
About NetSteps:
Founded in 2003, NetSteps provides a complete end-to-end software solution for the global direct-selling industry. NetSteps' ENCORE™ can be implemented Cloud-based, Software-as-a-Service, Hosted Solution or as an Enterprise license. ENCORE provides instant access to the information required to grow direct sales businesses. ENCORE powers real-time content delivery, Party Planning, commerce, compensation, social networking and brand management for globally distributed organizations of all sizes. NetSteps is a trusted strategic partner for companies with a broad range of go-to-market strategies, commission structures, products, and international markets and currencies. Representative clients include Natura, Scentsy, Close To My Heart, and Synergy Worldwide, among others.