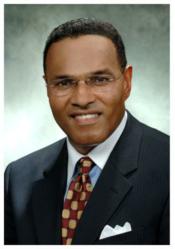 Dr. Hrabowski will provide the opening remarks at Teresa Farnum and Associates' 8th Annual Student Retention and Recruitment Workshop in Baltimore, Maryland on July 16, 2012.
Baltimore, MD (PRWEB) May 23, 2012
Dr. Freeman Hrabowski III is well known for many reasons: transforming the science program at University of Maryland Baltimore County (UMBC) into one of the most respected in the country; authoring two critically-acclaimed books, "Beating the Odds" and "Overcoming the Odds"; co-founding the lauded Meyerhoff Scholarship program; appearing in Spike Lee's Academy Award-nominated documentary, "Four Little Girls"; and being chosen as one of seven of the Washington Post's Top American Leaders. It came as no surprise, then, that in April Time magazine recognized him as one of the world's 100 most influential people.
Teresa Farnum and Associates, Inc. (TFA) is pleased to announce that Dr. Hrabowski will provide the opening remarks at their 8th Annual Student Retention and Student Recruitment Workshop hosted at the Tremont Plaza Hotel and Grand Historic Venue in Baltimore, Maryland on July 16, 2012. Dr. Hrabowski will focus on "Leadership and Analytics: Enhancing College Student Recruitment and Academic Performance," thus providing a foundation for the content of this four-day event, which addresses college retention, adult learners, college recruitment, and faculty development.
In addition to Freeman Hrabowski, a number of other reputable student retention and college recruitment experts will facilitate sessions at the workshop including:

Jim Groccia, Ed.D.: Director of the Biggio Center for the Enhancement of Teaching and Learning at Auburn University, former president of the Professional and Organizational Development network (POD), renown Fulbright scholar
Joseph Cuseo, Ph.D.: Professor Emeritus at Marymount College, noted First-Year Experience expert, American College Personnel Association (ACPA) Diamond Honoree, author of "Thriving in College and Beyond"
C. Carney Strange, Ph.D.: Bowling Green State University Professor, National Association of Student Personnel Administrators (NASPA) Faculty Fellow, author of "Educating by Design: Creating Campus Learning Environments That Work"
Cam Cruickshank, Ph.D.: Founder of Enrollment Builders, Co-Founder and former General Manager for Ivy Bridge College, Co-Founder and former Vice President for Enrollment Operations at Altius Education
Topics addressed at the Workshop include college productivity, evidence-based teaching, online learning for students, best practices for serving the adult student, developing plans for college student success, sophomore programming, and the underlying principles of college retention.
College administrators, university presidents, and others involved in the fields of college retention and student recruitment are invited to attend this landmark event.
For the full Time article about Freeman Hrabowski, see: http://www.time.com/time/specials/packages/article/0,28804,2111975_2111976_2112119,00.html. For complete information about the student retention and college recruitment workshop, please go to: http://www.cvent.com/d/fcq93z.
About Teresa Farnum and Associates, Inc. (TFA)
Founded in 2004, Teresa Farnum and Associates (http://www.teresafarnum.com) provides consulting, research, and statistical services for institutions of higher education aiming to increase or shape enrollment in both college retention and college recruitment initiatives. TFA works collaboratively with schools to develop and implement customized, data-driven student retention and enrollment plans at affordable rates. This is accomplished through a practiced belief in creating an institutional culture that values student-centeredness, research-based decisions, and the realization of clear, targeted student success goals.