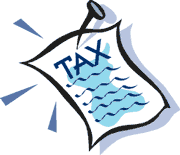 We can help get the IRS off your back, and give you the confidence that all is well.
Miami, FL (PRWEB) May 18, 2012
The popular South Florida based accountant firm, http://www.frankguttaCPA.com, has announced they are offering a free phone consultation to foreign nationals and expats seeking to meet their U.S. tax filing obligation. The firm is offering the new opportunity to help make meeting complicated U.S. taxation requirements as easy as possible.
People who are working abroad or have international business interests are often required to file U.S. taxes. It is a complicated process that can trip up businesses and individuals, according to the site.
The professional accountants with FrankGuttaCPA.com have a over 25 years experience with foreign national tax issues and can help people confidently meet what is required of them by the IRS while avoiding paying too much.
"If you have missed the filing deadline, or are simply unsure if you are required to file, we are offering this opportunity to help you," said Frank Gutta, founder.
The firm offers help with the various tax forms, tax preparation services and IRS representation in cases of dispute.
According to the site, the experienced accountants with the team work to ensure that clients remain in good standing with the IRS while fight to keep every hard earned dollar for their clients.
Visitors are encouraged to schedule a consultation request via the website, or to call the office direct to speak to an accountant as soon as possible.
Contact:
Frank Gutta, Certified Public Accountant
(954) 452-8813
http://www.frankguttacpa.com