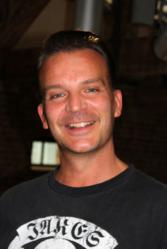 We came to London to attract the best talent in the city and we're thrilled to have someone like Rob Steiner join the team
(PRWEB) May 17, 2012
CP+B announced today that they have hired Rob Steiner as Executive Integrated Producer to head the agency's UK production team and all production output. Steiner will be based out of CP+B's London office working on clients like Milka, Paddy Power and Ubisoft.
Steiner was formerly Operations Director at Wieden + Kennedy, London, where he lead all forms of production and produced work for Nike, Coca-Cola, Honda and Nokia. He was also previously Head of TV at Grey London, where he set up the TV/production department from scratch. In addition, he's produced at Spectre, Bartle Bogle Hegarty, Euro RSCG Wnek Gosper and WCRS. Steiner most recently freelance at CHI, where he worked on TV and Web video for Lexus.
Darin Brown, President of CP+B Europe said, "We came to London to attract the best talent in the city and we're thrilled to have someone like Rob Steiner join the team".
Steiner has overseen an impressive list of award-winning work including all of the Honda UK creative for five years. This includes the critically acclaimed Honda "Grr" and "Cog" spots, the latter of which was the most-awarded commercial of 2004 according to the Gunn Report. At CP+B, Steiner will be reunited with the Cog art director and copywriter, and current CP+B Executive Creative Directors Matt Gooden and Ben Walker.
About CP+B:
CP+B, a member of the MDC Partners network, has a client list that includes Microsoft, Unilever, Kraft, Phillips, Coke Zero, American Express, Domino's Pizza, MetLife, Old Navy, Applebee's, Discovery Networks, SAS, Arby's and Best Buy. CP+B has more than 900 employees worldwide, collaborating across six factories: Boulder, Miami, Los Angeles, Toronto, London and Gothenburg, Sweden. The agency is one of the most-awarded agencies in the world, having been named "Interactive Agency of the Year" three times at the Cannes Lions International Advertising Festival, "Agency of the Decade" by Advertising Age and "Agency of the Year" 13 times in the trade press. They also have the unprecedented distinction of being the only agency to have won the Grand Prix at Cannes in every major category.
Please visit us: http://www.cpbgroup.com
Follow us on Twitter: http://www.twitter.com/cpbgroup
Join us on Facebook: http://www.facebook.com/cpbgroup