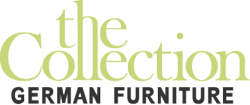 Miami, Florida (PRWEB) May 21, 2012
Those with an eye for design already know that some of the best furniture in the world is crafted in Europe. Tasteful Designers and homeowners also know that the Bruehl collection is among the finest in the world.
Soon our customers will be able to browse through a fantastic collection of pieces, all wonderful representations of the Bruehl line. Visitors will be able to choose from a wide variety of furniture pieces, all designed to enhance their homes without sacrificing comfort for design.
What sets Bruehl apart from so many other makers of fine furniture is the company and its focus on both style and comfort. The craftspeople who make the pieces for the Bruehl collection are as concerned about comfort and durability as they are about the classic good looks and sleek lines that give the furniture its distinctive feel.
Bruehl pieces are designed to never go out of style. That means you can feel good about acquiring these pieces to your home, knowing that you are adding not only beauty to your living space but lasting value as well.
The Bruehl pieces we are bringing to our collection are designed to appeal to a variety of tastes, available in a wide variety of color palettes, a range of sizes, from classic leather chairs perfect for smaller rooms to full size sofas to fit the individual needs of our customers.
The-Collection.US is proud of its new relationship with Bruehl furniture, and we invite all of our customers to browse the fine pieces that will soon be available. Whether you are looking for a single piece of furniture to complement an existing room or planning to decorate an entire house, we are confident you will find just what you are looking for in the new Bruehl line of fine furnishings.