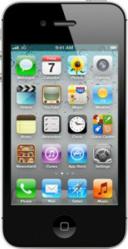 Tanning salons have the perfect time setting to use mobile marketing, and fortunately the cost is low and the returns on this kind of advertising and customer relationship management is huge.
Austin, TX (PRWEB) May 19, 2012
Mobile marketing is to tanning salons as peanut butter is to chocolate… a perfect combination. The demographics are young, tech savvy, and very up to date--the marketing strategies should be the same. Tanning salons have the perfect time setting to use mobile marketing, and fortunately the cost is low and the returns on this kind of advertising and customer relationship management is huge.
--First: SMSing--
Tanning salons should start by creating SMS to text prospective customers. This will be far less time-consuming and less expensive than creating television and radio ads. Customers who are most interested will also have the opportunity to respond immediately. Everyone has a mobile phone nowadays, and most people use them with great frequency and for many reasons. Mobile marketing campaigns can bring great results in no time at all, because the results are almost immediate.
--Sex Sells, but Puppies are Cuter--
The public has been inundated with the overused images of sexy girls who look like they live in Aruba, dancing off billboards, print media, and internet ads trying to get people to tan. They are probably somewhat effective, or at least they were at one time, but tanning salons should be telling people what makes their salon different. Owners should think outside of the tanning bed, using pictures of themselves, their staff, their dog--anything to make people feel more comfortable with their image. Also, it's important that salons are sure to explain what makes them different. Everyone offers free tans, but not everyone offers the same incentives. (For example, child-friendly environments, free bottles of water, or a wonderful reward program.) Salons should use social media to get their word out, and make their print and other avenues of advertising are consistent with their online messaging.
As the owner of a tanning salon, one is the expert in their field. People get a lot of information about tanning from a lot of different sources. and the salon's job is to always be honest, and genuinely help clients make good decisions when it comes to tanning. The employees should all be knowledgeable about skin types, care and maintenance, products, and basically anything tanning related, making that information available to your customers on the salon's site and inviting clients to text in their questions. Then it's as simple as returning the answers within a reasonable amount of time and including a link to the information on the web site. Also, tweeting content to help promote the business is important. And yes, blogging is also a must.
--Can I Keep My Underwear On?--
It's not surprising that many first-time tanners are intimidated by the many options and products available... Do I have to get completely naked? What lotion is right for me? What color will I be? What process is best? Should I get a spray tan? What makes one bed different from another?
A salon can make new clients comfortable by linking QR codes to short, informational and even promotional videos. The ideas are endless. One can create a video of a model (their employee or them) talking through each process of each tanning method and how to use the beds available in the salon. Then one can simply link it to a QR code in a new customer packet and include it on the website so potential customers with the same questions can easily access the same information.Then the salon should post these kind of videos promoting products in the waiting area and in private areas of the salon. It's easy for even a longtime customer to upgrade or purchase more products once they understand what it is that is being offered. This strategy is also saving first time customers from having to ask what they might perceive as embarrassing or silly questions in a lobby full of people.
--G.T.L.--
Tanning salon clients are not just tanning; they're going to the gym and doing their laundry too. Partnering up promotions with other businesses in the area can be very successful. Salons should contact gyms, nail salons, hair salons, day spas and clothing boutiques in their area.Then one can work with them on a referral program by paying a dollar amount for each new client they send to the salon, or offer them free services, or simply cross market both services. Then it's as simple as notifying clients via text or email about the strategic partnerships and offering them savings when they visit both businesses within the same day or week.
--Lastly--
Tanning salons have a unique customer base, and that opens up many marketing opportunities that some other industries might not have. Trying some of these suggestions and brainstorming specific strategies that might work best for the salon ensures its client base will be sure to grow... and glow.
Study Breaks College Media provides a one-stop solution for small businesses, providing them with big marketing strategies and delivering college students.
Study Breaks magazine is an award-winning line of monthly entertainment magazines for college students with a mission can best be explained through its slogan: We are college life. Published by Shweiki Media, it is distributed in five Texas cities (Austin, Houston, San Antonio, San Marcos and Lubbock) and three southeast cities (Athens, GA; Auburn, AL; Columbia, SC). (Studybreaks.com)