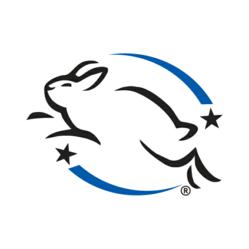 Giving our customers the opportunity to shop for cruelty-free products is important to us, so we are proud to feature products sporting the Leaping Bunny Logo." Julie Johnston, VP OTC Merchandising of drugstore.com
Philadelphia, PA (PRWEB) May 21, 2012
The Coalition for Consumer Information on Cosmetics' Leaping Bunny Program is pleased to announce a new partnership with drugstore.com, inc's green and natural department, The Natural Store™ at drugstore.com™. Over 50 Leaping Bunny certified companies sell products on this website, including: 100% Pure, Alba Botanica, Aubrey Organics, Avalon Organics, Beauty Without Cruelty, Biokleen, Burt's Bees, Crazy Rumors, Crystal, Deep Steep, Dr. Bronner's, Earth Friendly Products, Emerita, EO, Giovanni, Hugo Naturals, Jason Natural Cosmetics, Kiss My Face, Martha Stewart Clean, Method, Mrs. Meyer's, Nature's Gate, Seventh Generation, ShiKai, Tom's of Maine, and W.S. Badger Company.
"This is a fantastic opportunity to reach a new audience of over 3 million people and not only educate them about the reality of product testing, which is still occurring on personal care and household products today, but also make them aware that there are so many great companies producing effective, quality products that are cruelty-free," stated Kim Paschen, Communications Manager of the Leaping Bunny Program. "Consumers can make this their one-stop shop for items free of animal testing."
The main page of The Natural Store at drugstore.com features the Leaping Bunny Logo with a link to a page containing a rotating list of special deals on Leaping Bunny certified products: in addition to a link to sign Leaping Bunny's Pledge To Go Cruelty-Free.
"From the beginning, we've been committed to helping people live healthier lives. One way we do that is by offering our customers one of the largest and best selection of natural products online. But it's not just about being responsible caretakers of our planet; we're also pet owners and animal lovers. Giving our customers the opportunity to shop for cruelty-free products is important to us, so we are proud to feature products sporting the Leaping Bunny Logo," stated Julie Johnston, VP OTC Merchandising of drugstore.com.
drugstore.com, inc. is a leading online provider of health, beauty, and vision products. Shop a great assortment of more than 60,000 items ranging from everyday basics to hard-to-find favorites. With competitive prices, unique categories, and free shipping for orders over $25* all in one convenient location, the drugstore.com web store is truly the uncommon drugstore®. The Natural Store at drugstore.com has teamed up with leaders of the natural and green product industries to offer thousands of eco-friendly items to customers at affordable prices.

Free standard shipping is available only on purchases of $25 or more, and does not apply to contact lenses, gift certificates, magazine subscriptions, bulk orders, or orders over 20 pounds.
Since 1996, the Coalition for Consumer Information on Cosmetics has been connecting compassionate consumers with cruelty-free companies. The CCIC is made up of the following organizations: American Anti-Vivisection Society; Animal Alliance of Canada; Beauty Without Cruelty, USA; Doris Day Animal League; Humane Society of Canada; The Humane Society of the United States; and the New England Anti-Vivisection Society. CCIC's international partner is the European Coalition to End Animal Experiments.