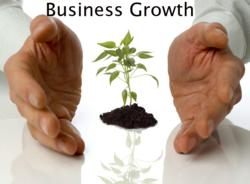 Many online business owners have seen their traffic and clients come to a stand still and their profits are slowly but surely getting lower and lower each month. Now they will have the help they need to get back on track.
Hollywood, Florida (PRWEB) May 19, 2012
With the way the economy has been lately, many business owners are now starting to feel the effects. Small businesses are closing because they are too costly and don't have enough clients to help them increase their monthly revenues. When times get tough is when the challenges get greater.
Now there is a secret webinar that is opening up for business owners who are ready to attract the "right" type of clients that are ready to buy now but will also guide business owners on how to systematize their business which will improve monthly revenue but give business owners much more needed time to enjoy more personal time with their families.
"The Business growth framework webinar will open your eyes to many alternative strategies to running your business in more efficient ways but also guide business owners on how to earn more revenue without having to put more time in as well."
Read more at: dreamwareenterprise.com
A representative of DreamWareEnterprise.com states that The webinar will include many different strategies to get your business back on track by using online marketing techniques. Not a techy type of person? Not a problem, we will guide you through the process and trust me, there is hardly any tech skills needed.
Learn more about the Busines Framework Webinar