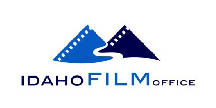 BOISE, Idaho (PRWEB) May 17, 2012
THREE OF A KIND enjoyed the spotlight at this year's WorldFest-Houston Film Festival. In addition to winning the WorldFest-Houston Critics Choice Award for Best Picture, THREE OF A KIND also won WorldFest Jury Awards for Best Director and Best Suspense Feature. And the coveted WorldFest-Houston Critics Choice Award for Best Actress was given to Jodi Russell for her captivating portrayal as Anna.
"We were thrilled enough just being included in the 2012 WorldFest-Houston Film Festival – let alone winning four major awards! THREE OF A KIND has proven its mettle and we are delighted," says writer/director Gregory James Green.
Green decided to shoot the award-winning THREE OF A KIND almost entirely in Idaho, and enjoyed many unexpected benefits as a result. The ease of working with city and state officials and the assistance Green received along the way put Idaho at the top of his list for any future productions.
With 48 locations in the film, permits were needed for only three - a number unheard of in most primary film locations. Additionally, most of the locations did not charge a production fee. "Locations were thrilled, even interested, to have us," comments Green. "I was very aware that the people of Idaho want to encourage filmmaking here, which translates to happy, accommodating businesses."
THREE OF A KIND producer Catrine McGregor gives the example of her experience working with the Boise Police Department: "We told the police that our production would be downtown, actors would have guns that looked and sounded real, and they would be positioned at the top of a parking garage ramp, shooting at a person running down the street. After a noticeably long pause from the other end of the phone, the desk sergeant gave us permission and thanked us for calling. This is how accommodating Idaho agencies can be."
The Idaho Film Office was very helpful in the search for locations and public relations during and after the production. "Idaho wants to cultivate its film industry, but with the absence of incentives, this can be a challenge. In many ways, the hands-on assistance available to our production, combined with low fees and simple permitting, was of greater value," commented Green.
"THREE OF A KIND is an extraordinary film and to shoot it in Boise, Idaho was a wonderful experience," says Margot Kidder. Kidder plays Claire, the disabled sister of Victor (Tom Adams) with a riveting, heartfelt performance.
THREE OF A KIND is currently available for domestic and foreign distribution. For more information, to arrange an interview or to request a DVD of THREE OF A KIND, please contact Gregory Green at (760) 641-3059 or visit these websites:
http://www.ThreeofaKind-TheMovie.com
http://www.facebook.com/THREEOFAKINDthemovie
Contact: Gregory Green
(760) 641-3059 greg(at)cinemapartners(dot)com
Contact: Peg Owens, Idaho Film Office
(208) 334-2470 peg(dot)owens(at)tourism(dot)idaho(dot)gov