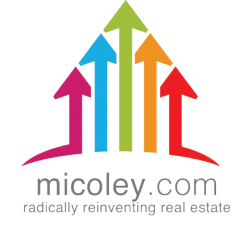 Green Bay, WI (PRWEB) May 18, 2012
There's still a few weeks left to find great deals in the first-ever online only FDIC real estate auction, hosted by Micoley Auctions. The FDIC selected Micoley Auctions last November to conduct its Northeast Auction, featuring assets in seven Northeastern states. This particular auction will feature a variety of properties in the Midwest region, specifically in Wisconsin, Illinois, Michigan and Indiana.
All 50 FDIC Owned properties are on the auction block – 17 of which are "absolute" sales only, with the remaining 33 being "reserve" sales. According to the FDIC, properties identified as being auctioned on an "absolute" basis, will be sold to the highest bidder, and are only available as absolute on the day of the auction. The properties not identified as absolute will be auctioned with a "reserve,". Reserve properties will be sold only upon seller's approval and acceptance of the bid price.
Properties include mixed-use, commercial (several of which are bank properties), office, and residential, including single-family residences, condominiums and duplexes. There are several pieces of vacant land available, for either residential or commercial use, depending on the location. Pricing on all the properties is very attractive and structured to sell. Because the auction is online only, there are no crowds to deal with and no traffic or road construction woes to contend with. Buyers need go no further than their computer, which makes for a simple, hassle-free and enjoyable experience.
Thanks to the auction's online structure, everyone interested in these properties has the opportunity to take advantage of attractive prices and exciting investment opportunities. Micoley Auctions has designed a specialized online platform to provide a convenient way of viewing properties and submitting bids to the FDIC Auction. Because of the convenience, ease of bidding and attractive pricing, it is expected that this auction will attract bidders and investors from across the country. We feel certain you'll want to be among them.
Photos, property details and additional information are available online at http://www.Micoley.com or http://www.FDICauction.com. Besides up-to-date property listings, you can visit either website to view auctions and sales events, to place a bid or make an offer, to get additional information, or to sign up for email updates.
For those new to online bidding, Micoley's trained staff of auction professionals will be available to answer all questions and to educate those new to the auction experience. Simply visit http://www.Micoley.com or http://www.FDICauction.com to have a 'Live Chat' with an Auction Representative or call 888-662-1020. All bidding ends Saturday, June 2, 2012.
Micoley Auctions, located in Green Bay, WI, is a real estate marketing company specializing in bank-owned properties throughout the United States. Their unique approach to real estate sales is executed through customized marketing programs and project focused auction plans, customized for each of their unique clients. Be sure to visit their website for future Auctions and Sales Event information as inventory changes daily.