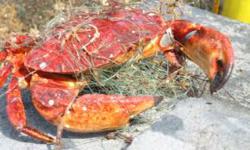 We want our members and those fishermen and women who enjoy writing and sharing their expertise to have an easy to platform for so doing, and better yet, a place for fishermen and women to learn valuable fishing techniques
(PRWEB) May 18, 2012
With the focus of the site's president and fishing enthusiast Garry Cooper being to produce the best fishing articles available, along with the best fishing website on the net, the reader finds well written and informative fishing information in every fishing article on the site. The subject matter includes a diverse range of fishing subjects, including spear fishing, abalone diving, frog gigging, clam digging, along with the more common bass fishing articles, sturgeon fishing articles, and the many other typical sport fishing activities enjoyed by the angling community. There seems to be an angling article for those with every conceivable fishing interest within the site and those articles have become popular within the search engine world.
Also important to note, is that Fishnfools.com encourages all those in the fishing community to write their very own fishing blog on it's site. The blogging platform for the members is simple to use and has every expected feature the fishing blog writer would expect. With just a couple clicks, the members can start and maintain a personal fishing blog on a site already recognized for its quality fishing articles. As CEO Cooper states, "We want our members and those fishermen and women who enjoy writing and sharing their expertise to have an easy to platform for so doing, and better yet, a place for fishermen and women to learn valuable fishing techniques." Cooper encourages all the fishing community to feel free to start their own fishing blog on the site, and he definitely encourages everyone to at least share their best fishing tips and techniques in the fishing forums on Fishnfools.com.
Moving beyond a simple blog site, Fishnfools.com has gone to great lengths to add a new and modern fishing forums attribute to its site. Although just catching on, with the extensive traffic and notoriety of Fishnfools.com as a truly quality fishing blog site, the forums are beginning to grow steadily and are sure to add a valuable dimension for the fishing community in the coming months. As with any new forums site, participation begets participation, and the threshold for success seems just around the corner. CEO Cooper invites those willing to help bring the site's fishing forums to full fruition to join in now. As he states, "We are new but we offer the highest quality phone friendly fishing forums platform available and over time, we will become the leader in the fishing forums world."
Fishnfools.com is a true fishing site that is highly focused on fishing as well as giving the fishing community every tool and benefit that any quality fishing website can offer. If fishing is your sport, give it a look-see and if writing fishing articles is of interest, here is your opportunity.