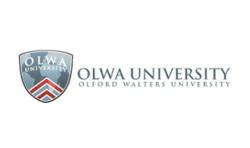 San Francisco, CA (PRWEB) May 28, 2012
OLWA University, one of the pioneering online education institutions of the world, has taken the initiative of forming strategic partnerships with leading HR recruitment companies of the world in order to leverage career opportunities for its students and alumni. This initiative by the institution is set to boost the career prospects of its graduates and increase their employability at top corporations of the world.
Keeping in view the number of graduates passing out from universities each year, the competition for lucrative job opportunities has increased dramatically requiring concrete measures to be taken by institutions, both for increasing the quality of their graduates as well as maintaining strategic relations with recruiters, to give their graduates an edge over others in the professional arena.
The actions taken by OLWA University in this regard will immensely help its graduates find lucrative jobs for themselves with some of the most sought after employers around the world. The affiliations with these recruitment agencies will ensure a quick job hunt for students helping them to get recruited as soon as they graduate without having to spend unnecessary time and effort looking to find the one that matches their profile.
"Our job placement services are amongst the best in the world. We ensure that our graduates get picked by employers the day they pass out" said the Director Career Center at OLWA University "We take all possible measures to ensure a smooth transition of our graduates from student to professional life."
OLWA University's career and placement services are unparalleled amongst online institutions and the proactive measures taken by the university have ensured swift employability of its graduates who currently hold enviable positions at some of the best and biggest corporations around the world. Now with these promising alliances, OLWA University has opened new avenues for its graduates to step into the professional arena with greater confidence.
About OLWA University:
OLWA University is a globally recognized and accredited online institution offering high quality and affordable education to students across the globe. The University offers world-class study programs and excellent student services that help students learn in an easy and hassle-free way. In addition, the University provides its students with a rich and stimulating learning environment under the table guidance of highly qualified and experienced faculty associated with leading organizations of the world.