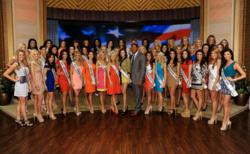 Customers can visit the website to purchase using the coupon code FLASH20 or by calling Diamond Nexus at 1-800-509-4990
(PRWEB) May 17, 2012
Customers can use coupon code FLASH20 to save 20% off all full priced items on the Diamond Nexus website. This special one day only sale was announced this morning and is being promoted through social media channels, to reward the customers visiting Diamond Nexus, supporting them, and interacting with the company on the Diamond Nexus Facebook page, Twitter, Pinterest, Youtube channel, and PlanetDNL blog.
"The sale began today, May 17th and ends tomorrow, May 18th at 5pm. Customers can visit the website to purchase using the coupon code FLASH20 or by calling Diamond Nexus at 1-800-509-4990. The code can be used for many of the beautiful items on our website, like earrings, right hand rings, and men's jewelry. In fact, the only things it can't be used on are custom items, Dreambook pieces, and E-Steals. This sale might be the perfect time to pick up a graduation gift for someone special," commented Jennifer London, Social Media Coordinator.
"Customers can encourage their friends to like us on Facebook and follow us on Twitter since we have many more fun social media promos planned. With Diamond Nexus attending the Miss USA pageant in Las Vegas the weekend of June 3, you all can bet that we will be having lots of fun giveaways coming up," said London.
Diamond Nexus was founded in 2004 with the purpose of bringing to the public the powerful benefits of the lab-created diamond simulant revolution. They have over 250,000 customers worldwide that have awarded them an "A+" rating with the BBB, and are the ninth largest online jewelry retailer in America according to the 2011 IR500 list. For two years in a row brides from The Knot have selected them as their Best of Jeweler. Diamond Nexus currently has two retail locations: their flagship store at Woodfield Mall in suburban Chicago, Illinois, and a second store at Mayfair Mall in Milwaukee, Wisconsin. In 2009 the company was named the official jeweler and crown maker of the Miss Universe Organization as part of NBC/Universal's "Green is Universal" environmental initiative.