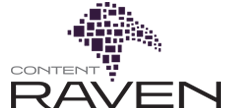 (PRWEB) May 21, 2012
Content Raven, a content security company that helps enterprises achieve greater control over their intellectual property as it is being shared externally, today announced the appointments of Ian Bowles, Richard Scannell and Mark Shirman to its advisory board. Each appointee will support Content Raven's continued growth by providing strategic counsel based on their years of IT industry and entrepreneurial experience.
Mr. Bowles is an investor, advisor and entrepreneur with broad experience in government regulation at the local, state, federal and international levels. He is and has been an advisor or director for numerous venture capital-backed clean energy companies. He is currently managing director of WindSail Capital Group, an investment management firm, and managing director of Rhumb Line Energy LLC, an advisory firm focused on business development. He is also senior director at the Albright Stonebridge Group, a global strategy firm led by former Secretary of State Madeleine Albright. Bowles formerly served as the Secretary of Energy and Environmental Affairs under Massachusetts Governor Deval Patrick, and his previous public service includes serving on the senior staff of the National Security Council under President Clinton. Bowles received his A.B. in Economics from Harvard College and a Master's degree from Oxford University.
Mr. Scannell brings more than twenty years of senior management experience in the technology sector to the advisory board, with expertise in multinational enterprises. Throughout his career, he has held leadership roles with start-ups and Fortune 500 companies. As co-founder and vice president of corporate strategy and sales of GlassHouse Technologies, a leading global provider of data center infrastructure consulting and managed services, Scannell is responsible for global market strategy and North American sales. Prior to GlassHouse, Scannell served as COO of UpSource, Inc., a start-up company specializing in outsourced customer relationship management services, and Motorola, Inc., where he held various management roles and oversaw the information technology group. Scannell received his B.S. in Computer Science from University College Cork in Ireland.
Mr. Shirman has close to thirty years of entrepreneurial experience in the IT services arena, most recently as the founder and CEO of GlassHouse Technologies. At GlassHouse, he was responsible for building the company's reputation in the storage solutions space, managing the investment community, and establishing the vision for the company's solutions development. Before starting GlassHouse, Shirman was executive vice president of corporate development and CTO at Convergent Group where he executed a successful public offering and subsequent sale of the business. Prior to Convergent Group, Shirman was responsible for the worldwide eBusiness and CRM lines of business for Cambridge Technology Partners. In 1985, he successfully launched Innovative Information Systems Inc. (IISI), an IT consulting company focused on emerging technologies and application development. Shirman served as CEO of IISI until its sale to CDI Corporation in 1990, later serving as its president. He holds a B.A. in Economics from Brandeis University and an MBA from American University.
Content Raven's cloud-based content control and analytics solution enables companies to reduce the risk of data exposures and eliminate revenue loss associated with unauthorized access to sensitive and valuable corporate information. It is the first solution to effectively empower organizations with total authority and ownership of their critical intellectual property – no matter what content type it is, or what device it is consumed on – even as it is shared externally.
"We are fortunate to have three individuals join our advisory board who can offer their unique insights into the regulatory, industrial and technological issues associated with digital content protection," said Vasu Ram, president and CTO of Content Raven. "As innovators, policy-makers, developers and Fortune 500 executives, Ian, Richard and Mark bring a variety of important experience that is both directly relevant to our current business initiatives and extremely beneficial for our long-term strategy. I am pleased to have them on our team and look forward to applying their expertise as we continue to empower enterprise clients with greater content control across multiple devices."
About Content Raven
Content Raven empowers enterprises of all sizes to control intellectual property and other valuable content as it is shared externally. The company provides content distribution and control through the cloud, with usage analytics, to mobile and other devices focused on rich media. Content Raven's end-to-end content control and analytics solution enables users to securely and easily share and track rich media, video, and other critical documents without risk of loss or abuse. Easy to use, with no software installation required, Content Raven is the first and only cloud-based content control solution that supports multiple devices, including mobile, and any type of content format. Companies around the world, including EMC, Gryphon Networks, and Waters, use Content Raven to control how their outbound content is consumed and managed. Content Raven is headquartered in Marlborough, MA.