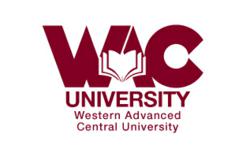 Chicago, IL (PRWEB) May 30, 2012
WAC University is a leading online institution known for introducing novel ideas and processes into the education system to make it more seamless and student friendly. The institution recently introduced a new process which would allow its online students to keep track of their academic performance.
To consistently bring innovations aimed at enhancing student learning experiences and satisfaction rates WAC University recently deployed Learning Analytics into its online education management system designed to monitor the performance of its students by providing them with real time progress reports and feedback.
The Learning Analytics system uses data from the institution's information systems - including student information systems, learning management systems, and grade books to analyze the performance of students. This will allow students to find valuable information regarding their overall performance in the program as well as in a particular online course to get a complete picture of their academic progress over an extended period of time. The system will even provide students with recommendations and suggestions from faculty on resources and materials that may be helpful for sustaining or improving their academic performance.
"We understand that our students are juggling professional and family responsibilities so they need user friendly tools through which they can assess their own academic performance-- tools that will help them better manage their education" said the Dean at WAC University "I believe it will encourage students to take ownership of their education and be active participants in their own academic success."
With the integration of Learning Analytics, students can easily monitor their performance for in-progress courses, filter by criteria such as Semester or GPA, and collect feedback and suggestions on how to maintain or improve their performance in the future. The new performance management system will not only be of great help for students but will also allow the institution's faculty and staff to get involved into the education of each online student and provide customized support for better student outcomes.
About WAC University:
WAC University is one of the largest universities operating online. Through programs and services that are most suitable to meet the learning needs of working adults, WAC University strives to provide students with a superior and rewarding educational experience. The institution is accredited by an internationally recognized, independent and private accreditation body named ACOHE (Accreditation Council for Online Higher Education). The mission of WAC University is to empower working adults to advance their careers and gain self-satisfaction. The University strives to fulfill its mission by providing flexible online Degree Programs along with a wide array of flexible student services aimed at catering the needs of working adults.