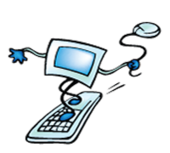 Dear Jensen Computer – I just wanted to let you know how much I am loving my home laptop! I was working on homework for several hours last night and it worked perfect. Just thought I'd let you know how much I appreciate it.
Saint Paul, MN (PRWEB) May 18, 2012
Jensen Computer is the next big thing in the technical support industry, aiming at providing fast and cutting edge tech support service to all its clients facing technical troubles with their PCs.
Jensen Computer combines a team of expert professional executives who are highly trained on Windows operating system and can address all problems related with them. The round the clock support services of the company help in providing the precise solutions to millions of users worldwide. Clients can seek help through multiple channels on call or chat to get connected to a Live tech. All the techies are certified professionals, which enables them to effectively troubleshoot all issues related to peripherals, software and security.
Jensen Computer covers a range of services from computer optimization to Browser support, windows installation and configuration, system security to network set up, software and peripherals support. It also offers one stop support services for all brands products like Dell, HP, Lenovo, Toshiba, Samsung, Sony, Compaq, Acer and Asus. Jensen Computer techies are equipped with state-of-the art tools and resources to provide optimum solutions to its client base all over the globe. It thrives in resolving all the technical problems and providing all the knowhow about the system & software to its end users. The Tech support team is competent to handle the new challenges that lie ahead for them.
Jensen Computer, with its innovative support model, has managed to overcome the current limitations of remote support services to become the fastest growing provider of support in the industry. This combined with technology expertise from its global tech experts, deliver unparalleled support services while providing the lowest wait times and highest resolution rates in the industry.
Jensen Computer support goes well beyond desktops or laptops. All techies are also trained to provide expert post support for peripherals such as printers, cameras, phones and other multimedia devices. Its skilled technical support personnel combine expertise with superb computer skills. There is thus a perfect synergy between theoretical knowledge and practical application thanks to certified and competent professionals.
Customers expect and deserve outstanding support, and Jensen Computer's goal is to be the industry leader in delivering it. Jensen Computer provides a wide range of computer repair solutions, virus removal, and annual plans for helping consumers maximize R.O.I. and save money on their computers.
Jensen Computer provides online subscription-based Tech support services to consumers and small businesses across a wide range of computing and communication devices and software. Jensen Computer's focus and the recent investment in tech support should make windows users very pleased, and competitors very concerned.
Jensen Computer's computer support services offer users a simple yet comprehensive path to digital health. Take advantage of our Spring Remote PC Tune-Up promotion today, only $34.95 for residential clients. Visit us on the web today!
Jensen Computer, LLC.
155 South Wabasha Street
Suite 110
Saint Paul, MN 55107
Email: info(at)jensencomputer(dot)com
Web: http://www.jensencomputer.com
(651) 354-1865