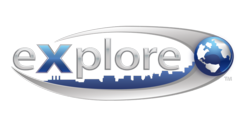 eXplore offers commercial real estate professionals an extremely fast, mobile experience
Independence, MO (PRWEB) May 17, 2012
Xceligent Inc., a leading provider of fully researched property and listing information for the commercial real estate community, has released eXplore by Xceligent, an iPad App that provides in-the-field access to property information in all markets the company serves.
"eXplore offers commercial real estate professionals an extremely fast, mobile experience," says Xceligent CEO Doug Curry. "That instant portable access to verified and comprehensive information is critical in today's marketplace. Our customers have been asking for it and we are excited to now offer this productivity tool to them."
Besides accessing property information, Curry says the App also enables brokers to research all sales and lease comparables in any market, view and save property contacts, generate and send detailed reports, and even find tenants for prospecting.
Curry says the iPad App highlights the company's ongoing growth and product enhancement initiative, which includes the company's vision to become the national trading platform for commercial real estate. Xceligent currently operates in 30 U.S. cities, with aggressive expansion plans to cover the largest 65 markets within 36 months.
eXplore was jointly developed by Xceligent and Blyncc App Development through a strategic partnership the two companies formed earlier this year. The App is available to Xceligent subscribers on the App Store. For more information visit http://explore.xceligent.com.
About Xceligent
Headquartered in the Kansas City, MO metropolitan area, Xceligent is a leading provider of fully researched property and listing information to the commercial real estate community. The company's refined research process catalogs a complete inventory of commercial properties in over 30 U.S. markets, expanding to the top 65 U.S. markets by 2015. Xceligent's diverse suite of products allows industry professionals direct access to the commercial real estate landscape in every market. Follow the latest news at http://news.xceligent.com.