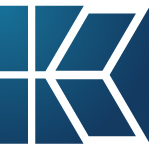 we are now #1 in our industry and our calls have at least tripled or quadrupled...
Sacramento, CA (PRWEB) May 25, 2012
Kaizen Way Marketing is announcing a promise to clients, namely that they are actually going to get guaranteed results. When Kaizen Way gets search engine optimization done in the most efficient way possible, those websites appear at or very close to the top of search engine results. This changes things for a business. They get more traffic, more purchases, more income.
To further spark interest in the SEO services Kaizen Way provides, and to illustrate the magic of search engine optimization for business websites around the world, free social media branding is now available for new signups.
With clients featured in such prestigious publications as USA Today, Better Homes and Gardens and the San Francisco Chronicle, it is clear that Kaizen Way Marketing's Craig De Borba knows what he is talking about when he says, "My priority is to see a business achieve its goals, expand their operations and make more money."
Craig De Borba is the co-founder of Kaizen Way Marketing. Services provided include not only search engine optimization but also web design, video and email marketing and pay-per-click advertising. Craig has put together an effective and competent team who together build a client's business as the authority in their market, with a professional website working for them 24/7. "This means success," says Craig.
Mr. De Borba is proud of the effects he has created with Kaizen Way Marketing services. One mold remediation company raves that their business increased 50 to 60% due to Kaizen Way's services. Another company states that after Kaizen Way Marketing finished their job, they had attained rankings for all their key terms and doubled website traffic and calls.
With his most recent guarantee, Craig De Borba is certain more will want the services of Kaizen Way Marketing and he can continue feeling the pure joy that comes from helping businesses around the world succeed.
About Kaizen Way Marketing: Kaizen is the Japanese word for "improvement" or with the meaning of "change for the better." It refers to the philosophies or practices that focus on continuous improvement. Kaizen Way maintains this philosophy in a constant pursuit of excellence in business and business processes. A Sacramento SEO services Company, Kaizen Way Marketing has a team of professionals providing SEO services, web design and much more, to help businesses succeed.