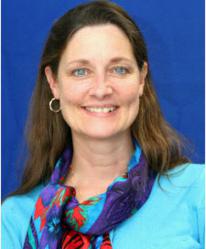 "This is a great way for Maura to help even more students realize their college dreams."
Schenectady, NY (PRWEB) May 18, 2012
RSC Your College Prep & Financial Aid Experts is proud to announce that Maura Kastberg, Executive Director of Student Services, has begun writing biweekly articles for The Huffington Post's College section. Ms. Kastberg will cover issues important to high-school students and their parents regarding college prep, higher education, student debt, and other timely topics.
Her first article, The Student Loan Debate, was posted May 16 and focuses on the Congressional battle over keeping the interest rate on subsidized Stafford Loans from doubling July 1. Ms. Kastberg's next blog is scheduled to be posted on or around May 30.
"I'm excited to reach out to students so directly, and in such a big forum," says Ms. Kastberg. "The Huffington Post makes it possible for us to address the concerns of a wide audience, while showing them how important it is to prepare for college early."
Ms. Kastberg has previously appeared in The Huffington Post as a guest commentator. She has also been featured in Forbes, Telemundo.com, The Arizona Republic and other major media outlets. Over the course of her 15 year career in college prep, Ms. Kastberg has prepared thousands of students for higher education and is a featured expert in RSC's financial aid and college prep webinars.
"This is a great way for Maura to help even more students realize their college dreams," says John Braat, Executive Director of Student Enrollment. "She really does put the 'expert' in college prep expert."
Ms. Kastberg's posts will appear every other week on Huffington Post College. Short synopses of each article can also be found on RSC's Education News page. Huffington Post has a total monthly readership of 31 million and offers news and opinions on politics, entertainment, social issues and education. The site is owned by AOL.
RSC Your College Prep & Financial Aid Experts prepares students for college and career through an original online program of college research, SAT & ACT prep, financial aid instruction, and more. To learn more about RSC's unique approach to college prep, visit CollegePrepExpert.com or get updates at Twitter.com/rsccollegeprep.