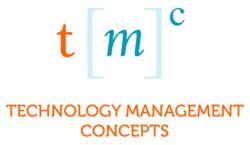 The FEI Summit is a great way to get in front of the most powerful and intellegent executives in the world. The Summit is filled with top-notch speakers, presentations and highly respected organizations
Orlando, FL (PRWEB) May 18, 2012
Financial Executives International (FEI) will host its annual Leadership Summit, "Fact vs. Fairytale", for more than 800 senior-level financial executives on May 20-22, 2012. Since 1930, the FEI Summit has been a must-attend industry event for CFOs, VPs of finance, treasurers, controllers, and internal auditors around the world.
Technology Management Concepts is thrilled to be apart of such a prestigious event and be participating with a respected organization such as Financial Executives International. TMC has close ties with the organization as their own President, Jennifer Harris, is apart of the Los Angeles FEI chapter. Jennifer acknowledged this about the organization, "I have been apart of the FEI chapter in LA for many years. I have met some amazingly knowledgeable businessmen/women over the years and have formed many close friendships as well as valuable business partnerships through FEI." She also had this to say about the FEI Summit, "The FEI Summit is a great way to get in front of the most powerful and intelligent executives in the world. The Summit is filled with top-notch speakers, presentations and highly respected organizations."
This year's Summit, which will be held at Disney's Contemporary Resort in Orlando, FL, will offer financial executives insight into the strategies required to meet new and challenging demands placed on them by key stakeholders, employees and the general public, all while operating in an shifting economic environment. With an innovative, timely agenda and new venue yearly, the Summit boasts content-rich presentations, multiple networking opportunities, respected speakers and an exciting exhibit hall. The Summit will also be heavily focused on the movement to "The Cloud". There will speakers, tracks, and presenters at the Expo like Technology Management Concepts who will share business ideas and information into gaining advantages by moving to "The Cloud" through "Cloud Computing".
This year's summit will host a number of keynote speakers including Ms. Donna Brazile (Veteran Democratic Political Strategist), Mr. Joseph J. Echevarria, Jr. (CEO Deloitte LLP), Mr. Jeff Farley (CFO, World Wide Public Sector Microsoft Corporation), Ms. Janet Petro (Deputy Director of John F. Kennedy Space Center), and many more!
Attendees will be able to choose from a set of three tracks which will be focused on:

Corporate Finance Strategies
Executive Leadership & Development
Finance & Information Technology
Among the many educational sessions and workshops to take place at this year's summit will be:

"Managing the Risks Associated with the Cloud" moderated by Richard Wright, Global Cloud Enablement Leader, KPMG, LLP. A panel of executives will discuss how their companies have address the risks and challenges of implementing cloud computing, including security (access breach primary, data loss/recovery), availability, continuity, loss of control and vendor management.
"The DNA of the CFO: The Evolving Roles And Responsibilities of Today's Chief Financial Officers" presented by Rick Frier, Chief Financial Officer, Catalina Marketing Corporation. "The DNA of the CFO" provides fresh insight into what it is to be a CFO today by talking to leading CFOs. This report is based on analysis of a survey of more than 600 senior finance professionals and additional in-depth interviews. The report explores the distinctive qualities and values inherent in this broad community of professionals and - as importantly - how the role is evolving and changing to meet today's business challenges.
The Summit will also offer leadership enhancement programs including "Into to the Pipeline – Training Business Leaders for For-Profit Board Service."
About TMC
Technology Management Concepts (TMC) specializes in the implementation of financial and business management systems, helping our customers streamline their processes and maximize productivity.
TMC has been a leading VAR in the ERP world since 1987. For over 15 years, TMC has been a Microsoft Gold Certified reseller and implementer of the most widely used and adopted industry-leading solutions. The Microsoft products supported by TMC include Dynamics GP, Dynamics NAV and Dynamics CRM. TMC is also a certified NetSuite solution provider offering Cloud ERP Software.
Clients choose TMC for their comprehensive expertise of ERP systems, solid partnership with both Microsoft and NetSuite, a talented and experienced project team, and total commitment to collaboration. TMC has learned that a deep immersion in a client's business, understanding their problems, goals, systems and processes is the key to delivering an outstanding business solutions software implementation.