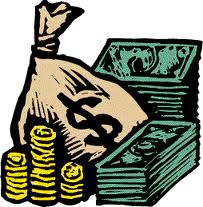 how can they sleep at night knowing they just ripped the public off.
Pittsburgh, PA (PRWEB) May 23, 2012
There are thousands of companies reselling tickets on the Web today, so the secondary ticket market must be an easy way to make a lot of money. Right? That is not necessarily true. There is money to be made on the secondary ticket exchange; that is evidenced by the more than four billion dollars generated in annual sales in the industry. However, one needs to understand how the secondary ticket exchange works before one can actually know if a website is making a perceived profit.
On the secondary ticket exchange, tickets are bought from licensed sellers such as Ticket Master, the venue, or a box office, and are then sold for a price determined by the individual in possession of the tickets. Tickets sold on the secondary ticket exchange may be sold for above or below their face value (the price printed on the ticket) depending on demand, which varies as the event date nears. The tickets sold for above the face value have garnered secondary ticket brokers the reputation of being similar to scalpers. Of course, scalpers do not run a legal business or pay taxes, which secondary ticket brokers do. Additionally, the secondary ticket market often sells tickets at a substantial discount as the event date approaches. Nobody writes a review on the Internet complaining about how they purchased $40 face value Yankee tickets for $9, or Taylor Swift tickets at Heinz Field for $37 despite a face value of $89. These are real-life examples of daily occurrences for all ticket brokers. While some tickets are sold for a profit to the ticket broker, many are sold at a loss.
It is true that some tickets are on the exchange are listed for exorbitant amount of money. Case and point, in recent weeks there has been outrage regarding Barbara Streisand Tickets. Yes, outrage is warranted when tickets are listed at 53K per seat. However, at present, the lowest priced ticket for Barbara Streisand for her October 11th at Barclay Center in New York City is $127 for two tickets in the 200 level and the most expensive seat is 32K. Not quite 53K, but crazy nevertheless. Does this mean that the broker is actually going to get 32K for those tickets? Not likely. Please consider these 4 tips for buying tickets on the secondary ticket exchange.
1: Ticket prices are always the highest just before and weeks after the public on-sale date. This is because eager buyers want to get their tickets now and plan ahead.
2: In the weeks approaching the event date brokers start to lower the prices.
3: The day of the event tickets are usually listed below face value. This is the time to buy your tickets.
4: Check back with the venue or Ticketmaster periodically because tickets are released without telling the public.
Headline Tickets Now hopes this helps consumers become smarter and more informed buyers. There are deals on the secondary ticket exchange for those who have patience. Not all tickets are sold for profit, many go unsold or for a loss. Therefore, if you are one that loath ticket brokers the best way to stick it to them is by not buying or buy the day of the event and they usually lose money.
To learn more about Headline Tickets Now, please visit our About Us page.