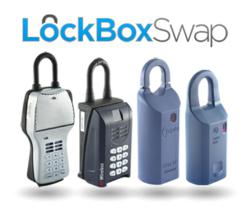 REALTOR® and LockBoxSwap co-founder, Michael Wolf, has been named to REALTOR® Magazine's "30 Under 30" for 2012.
San Diego, CA (PRWEB) May 21, 2012
Although real estate has been a difficult profession for the past five years in the American economy, a few notable REALTORS® have continued to strive for excellence and professionalism in their careers. At LockBoxSwap, home of discount real estate lockboxes, we are proud to call one of those exceptional REALTORS® our own.
Michael J. Wolf, a REALTOR® at Ascent Real Estate, was named to the National Association of REALTORS® "30 under 30" for 2012. Specializing in residential properties throughout Southern California, Michael has earned a reputation as an excellent real estate agent for both buyers and sellers throughout the home buying and home selling process.
"I am honored to be a "30 under 30" REALTOR®, because I know just how hard so many of my peers work on a daily basis," Mike said. "In a difficult market like the one we have seen for the past few years, it has been so important for me to focus on making my business client oriented."
"If I had one pearl of advice for fellow REALTORS®, it would be to work for the referral, not the commission. A happy client is worth his or her weight in gold."
Along with his successful real estate career, Michael also co-founded the San Diego-based company, LockBoxSwap to help his fellow REALTOR® professionals buy and sell Supra and SentriLock lockboxes in a simple, efficient, cost-effective fashion.
"With the cost of doing business rising in almost every way, LockBoxSwap has been a great tool for many of my colleagues and me to buy REALTOR® lockboxes at a price point that is simply unavailable at the Association level," said Wolf." "Whether you are trying to sell or buy a real estate lockbox, I truly believe LockBoxSwap is the best way to do so in a way that saves REALTORS® their valuable time and money."
Check out Mike's profile in REALTOR® Magazine's "30 under 30" issue, and check out LockBoxSwap for all your lockbox buying and selling needs. Congratulations again, Mike!
With competitive prices, our free-shipping policy, and a REALTOR®-managed team who understands your business, LockBoxSwap aims to be the one-stop shop for any real estate professional who needs to buy or sell real estate lockboxes. No more hassle. No more haggling. No more leaving your office.
Just a guaranteed transaction that gets you a ready-to-use lockbox or cash in your pocket fast.
To lock up your listing for less, go to http://www.LockBoxSwap.com. For bulk transactions (20+ lockboxes), call Logistics Manager, Michael Fischer, at (888) 835-2540.