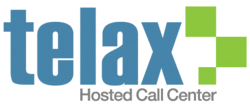 We're happy to add our name to the list of sponsors for A Midsummer Night's Run
Toronto, Ontario (PRWEB) May 18, 2012
Telax Hosted Call Center, North America's leader in cloud-based contact center software, has officially signed on as a sponsor for A Midsummer Night's Run, a charitable run scheduled for Saturday, August 18, 2012 in Toronto, Ontario. Proceeds of the Family 5K run will be donated to the SickKids Foundation.
Telax, who donates to the SickKids Foundation every Christmas in lieu of sending cards to their customers, has signed on to be a "Puck" sponsor, named after "that merry wandered of the night", Puck, from Shakespeare's comedy A Midsummer Night's Dream. The main races, either 30 or 15 kilometers, will take place in the eastern beaches and waterfront area of Toronto this summer.
A Midsummer Night's Run participants have raised over $165,000 for SickKids Foundation and Arthritis Research. Last year alone, participants raised over $65,000. Juvenile idiopathic arthritis is one of the most common chronic childhood diseases, affecting 1 in 1000 children under the age of 16.
Telax provides their call center software to the SickKids Foudation and is pleased to be able to support the hospital outside of the normal business parameters, according to Telax's Koray Parmaks. "We're proud to support SickKids with our software, and we're happy to add our name to the list of sponsors for A Midsummer Night's Run and support them in a different way."
About Telax Hosted Call Center
Telax Hosted Call Center is North America's leader in hosted call center solutions. Based in Toronto, Canada, Telax has been providing cloud-based business solutions to prominent public and private sector organizations since 1999. The simplicity delivered by Telax services enables clients like Best Buy, Northrop Grumman, Johnson & Johnson, CI Investments, the Globalive Group of Companies, Health Canada and the GSA, to reduce costs and improve efficiency, so that they can do more with their most critical resource: people. For more information, visit http://www.telax.com. For the latest Telax news, visit http://www.telax.com/category/news.
About A Midsummer Night's Run
A Midsummer Night's Run is a volunteer based organization committed to raising funds for children affected by Juvenile Idiopathic Arthritis through our popular annual Toronto road race in support of SickKids. On Saturday, August 18, 2012, over 3,000 local Toronto participants will race in one of five events at the 7th annual A Midsummer Night's Run. McCleary Park continues to be the ideal setting in downtown Toronto for all of our start and finish line festivities; and the Toronto Waterfront and Eastern beaches provide the ideal ambience for a beautiful race into the sunset.